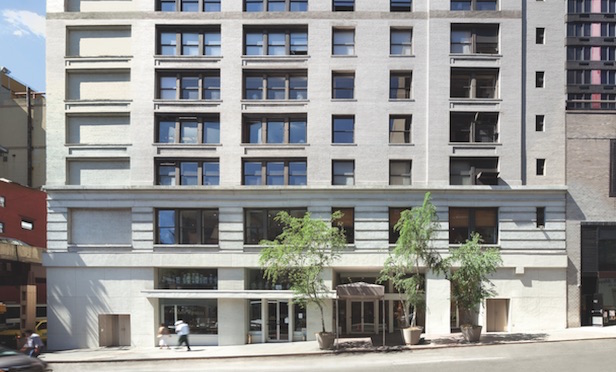 New York City—Square Mile Capital Management provided the $51 million loan for the Upper East Side office building located at 306 East 61st St.
The financing will be used to fund JMC Holdings' acquisition, capital improvements and leasing costs as it repositions the building as a high-end boutique office property.
"This transaction gives us the opportunity to provide well-secured financing for a high-quality, well-located asset," says Square Mile VP Sean Reimer. "We're also expanding our existing relationship with JMC Holdings LLC, an investor we highly regard."
Gideon Gil of Cushman & Wakefield's New York City Capital Markets Group arranged the financing.
As previously reported in GlobeSt.com, New York REIT sold the seven-story, 81,000 square-foot building constructed in 1901 to JMC Holdings for $47 million.The building is known as the Interior Design Building based on its historical tenants.
The sale was announced along with New York REIT's sale of One Jackson Square, 2091 Coney Island, 416 Washington St., 1100 Kings Highway, 350 Bleecker St., and 367-387 Bleecker St.
Accounting issues and shareholder disputes resulted in the January 2017 shareholders' vote to approve the REIT's dissolution. The REIT's ongoing dispositions are part of its liquidation and winding down. These transactions have included the sales of Worldwide Plaza, 50 Varick St., 245-249 W. 17th St. and 218 W. 18th St., 229 W. 36th St. and 256 W. 38th St., 1440 Broadway, and 350 W. 42nd St.