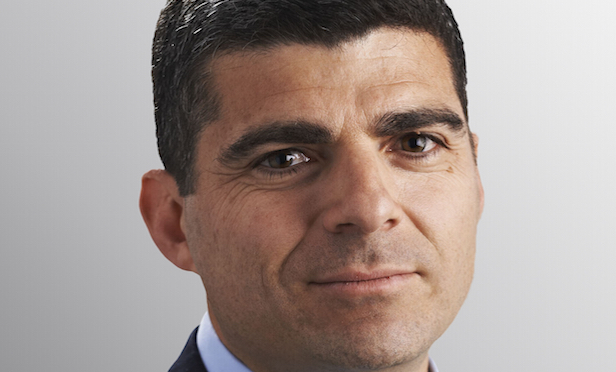 NEW YORK CITY—On a macro level the commercial real estate market in the US and Europe remained strong throughout 2017, says Gino Sabatini, W. P. Carey's head of investments and managing director. In the US, rents in both the industrial and office sectors reached historic highs with cap rates getting compressed even further than they had been over the past few years.
Sabatini continues that vacancy rates remain super low and demand in most markets including Colorado and many others outpaces supply. He imagines that five years from now, people could look back and see 2017 as the peak of the current cycle.
"I think in 2018, sellers will become more motivated and buyers will regain some leverage," says Sabatini. With the upcoming, expected interest rate increases, Sabitini believes W. P. Carey will have a bit more leverage in the acquisition environment which he anticipates will improve over the near and medium term.
But W. P. Carey is exceptionally well capitalized with an enterprise value of $11.5 billion. Headquartered in New York City, the company has been a leader in sale-leasebacks and net leases for more than 40 years. It has 887 properties in 17 countries leased to 201 tenants. Its transactions are frequently in the news including just last month when The New York Times announced its decision to buy back their leasehold at 620 Eighth Ave. from W. P. Carey for $250 million in 2019.
For firms which are not as well capitalized "access to debt and setting up good deals will be challenging as interest rates rise," says Sabatini.
However, firms globally invested with a wide pool of potential acquisition will likely see increased opportunities. The ability to do international transactions and to stay competitive in all market cycles is the differentiating factor.
With retail, W. P. Carey had foresight in countering the troubles e-commerce caused for brick-and-mortar shops. "We've taken a view, maybe in advance of the rest of the market, and in the US we disposed of most of our retail square footage. We thought for many years that retail in the US in overbuilt and we've unloaded it," he says.
By contrast, in Europe because many more barriers to entry exist with retail, Sabatini sees it as a more attractive asset class. In the US, there is much greater retail per capita than in Europe. "As those headwinds from the Internet and e-commerce affect retail, we think the US is going to get hurt more than Europe."
The tax reform encourages sale-leaseback activity. W. P. Carey has historically competed with debt financing. Many companies looking to raise money may consider a bond offering or borrowing money from a bank or arranging a sale-leaseback. "With the new tax plan there are limits on deductibility of interest. There are no limits on the deductibility of rental expense," explains Sabatini. "So sale-leasebacks are going to appear more attractive than they have been relative to other types of borrowing and debt financing."
Sabatini will address additional perspectives and insights at the RealShare Net Lease event at the Park Lane Hotel in New York. He'll be a speaker on the "State of the Industry: 2018 Panel: Smooth Sailing or Murky Waters?" on April 5, from 9:00 am to 9:50 am.