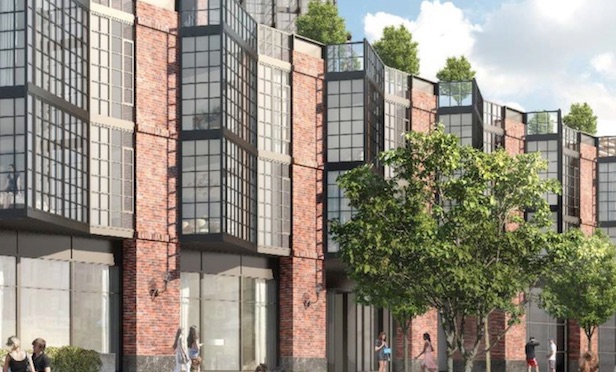 NEW YORK CITY—In a joint venture, Brookfield Properties and Park Tower Group will develop two new rental development sites at Greenpoint Landing, on the Brooklyn waterfront. The buildings will house approximately 1,240 units, 30% of which will be affordable. Construction is expected to being in 2019. The total cost to develop these two new sites which includes an extension of the waterfront esplanade is $1 billion.
In total, Brookfield and Park Tower Group are now developing more than 2,000 units across four sites on the Greenpoint waterfront. In 2015, Brookfield and Park Tower Group announced a partnership to build their first two rentals at Greenpoint Landing, totaling 800 units. The first building is expected to begin leasing by the end of this summer.
The project will bring new housing, a school, local retail and waterfront open space to Greenpoint, says Ric Clark, senior managing partner and chairman of Brookfield Property Group and Brookfield Property Partners.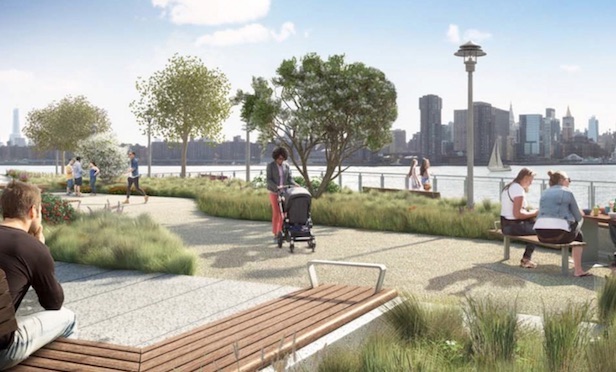 Marian Klein, president of Park Tower Group, underscores the joint venture with Brookfield will include much needed affordable housing, plus waterfront access to the neighborhood. "We look forward to welcoming the community to the waterfront for the first time in generations," says Klein.
Greenpoint Landing is a 22-acre site along a half-mile of East River waterfront, being developed by Park Tower Group. In 2005, the City of New York designated the site for residential use under the Greenpoint-Williamsburg rezoning.
In its entirety, the landing will include approximately 5,500 residential units,1,400 of which will be affordable housing. There will also be a new pre-k through 8th grade public school and four acres of public green space along the waterfront, designed by James Corner Field Operations.
In addition to the 800 units underway with the joint venture between Brookfield and Park Tower Group, an additional 300 units of affordable housing have already been completed in a joint venture between Park Tower Group and L&M Development Partners. Handel Architects is responsible for the design of both the affordable housing as well as the first two towers.
In a few months, the first section of the waterfront esplanade will be open to the public. In fall 2017, the Waterfront Alliance certified this first phase of Greenpoint Landing with its award-winning Waterfront Edge Design Guidelines program for excellence in waterfront design and resiliency.