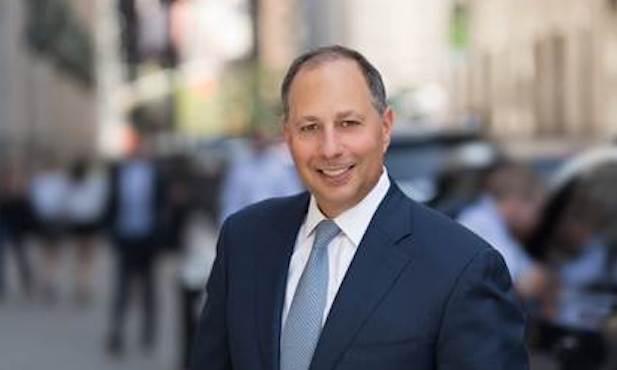 NEW YORK CITY—Gene Spiegelman has joined Ripco Real Estate as principal and vice chairman. He previously was the vice chairman and head of retail services for North America at Cushman & Wakefield.
Peter Ripka and Todd Cooper, who co-founded Ripco in 1991 say Spiegelman's broad perspective on global retail real estate and reputation in the industry will be strong assets in the company's plans for strategic expansion. Ripka adds, "On top of the professional success we've had and will have together, we have been friends with Gene for over 20 years."
Working closely with the managing partners of the Manhattan office, Andrew Mandell and Richard Skulnik, Spiegelman will focus on the firm's retail brokerage business. Some of Ripco's representations include Apple, Equinox, Whole Foods, Tesla and Target. In April, its client Target had announced it would open three small format stores in New York City, as part of its plan to have 130 such stores running nationwide by 2019. In addition, on Wednesday, Target announced it will open New York City's fourth small format store in central Brooklyn, bringing its total number of stores in the city to 27.
Working for 18 years at Cushman & Wakefield, Spiegelman became a top producer, earning the title of top retail broker nationwide five times. He was twice awarded the Real Estate Board of New York's Retail Deal of the Year Award for the following transactions: In 2001, Spiegelman executed a 48,000 square-foot lease for Crate and Barrel at the landmark Cable Building at 611 Broadway. In 2008, he represented Gucci in a 25,000 square-foot lease to Diesel at 685 Fifth Ave.
The New England Commercial Brokers Association honored Spiegelman with the 2015 Retail Deal of the Year Award for representing Millennium Partners in the leasing of 142,000 square feet to Primark at the Burnham Building in Boston.
Spiegelman describes his career move as an opportunity to partner with some of the best talent in the industry and to work alongside friends. "We fully understand the increasingly complex nature of retail and plan to be nimble and creative to deliver best-in-class services to our clients," he says.