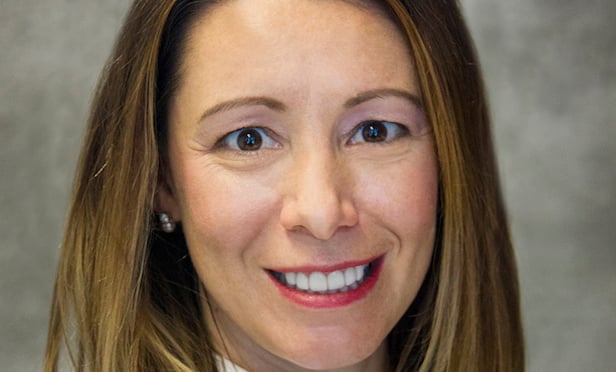 NEW YORK CITY—"Third-party-provided flex space is not a phenomenon constrained to startups," says Nicole LaRusso, director of research and analysis at CBRE. "In our survey 75% of the corporate tenants interviewed said they expect to do some amount of co-working or flex space in the next three years."
Documenting a 600% increase of co-working since 2009, the CBRE study recorded occupancy of 9.2 million square feet of Manhattan office space by third-party flex space operators. Although the flex space leasing amounts to 2.5% of the total Manhattan office occupancy, LaRusso says the small percentage reflects the vast amount of the borough's total office space. In 2016 there were 450 million square feet of office space in Manhattan's main business districts: Midtown, Midtown South and Downtown, according to New York State Comptroller data published in 2017.
LaRusso emphasizes the growth rate of this sector since 2013 has been 22% each year, noting more than 900,000 square feet of flexible space was leased in Q1 2018, alone. The study says at this rate, flexible space providers will capture a 4% share of Manhattan's occupied office space by the end of 2020, hitting 15 million square feet.
CBRE defines flexible space to cover a continuum spanning co-working, incubators, accelerators, serviced offices, turnkey environments, and long-term flexible providers. It includes 65 third-party, flex space companies operating more than 260 locations.
LaRusso points out flexible office space sprang from the financial crisis with the rise in self-employment. Millennial workers, a significant sector in the workforce, added to the mix their notions of office environments, further pushing the industry shift.
"Co-working had a particular association of ping pong tables, beer taps and 22-year-olds, like an overgrown college dorm," says LaRusso. But that has changed—and for the better.
"Everyone knows the typical office space environment, with the drop ceiling, the beige walls, the nondescript cubicles and generic bathrooms," she says. "What's immediately clear when you walk into any co-working space is they have a completely different approach and aesthetic that is just refreshing." This has become a way for businesses to market themselves and their cultures.
These changes have permeated even the large, traditional office space tenants. Multiple options in the market now allow expanding and contracting space for new business units, consultants and people who do not work on-site every day.
The study states WeWork is Manhattan's largest flexible space operator, occupying 4.1 million square feet, holding 45% of the market share, "more than the next 10 operators combined." It is followed by International Workplace Group with 1.5 million square feet, Knotel with .6 million square feet, then Convene with .3 million square feet.
The size of flexible office space transactions has grown, now averaging 40,000 square feet. WeWork is leading the charge in the larger size deals, with an average lease of 95,000 square feet.
Some large property owners see flex space operators as a way to aggregate demand. Owen Thomas, CEO of Boston Properties, recently stated at REBNY's Commercial Management Leadership Breakfast that by leasing space to WeWork his company can more competitively reach smaller companies and individuals. Brookfield Properties VP of asset management and global corporate development Kent Tarrach, at an Honest Buildings and Convene event, cited working with flex operators as a way to meet needs for long-term leaseholders.
LaRusso agrees flex operators can more easily market to smaller tenants and assist with changing needs in long-term leases. But they can become a competitor. "It may help solve a short-term space need for one of your longer-term tenants so you don't lose them because they find flex space in the building." But she explains if a tenant has a lease and needs an additional 15,000 square feet of space, an expansion could be leveraged to negotiate immediate renewal instead of waiting for the lease to end. "You lose that leverage if that tenant can find 15,000 square feet that they need with the third-party operator that is already in your building. So, there are pros and cons."