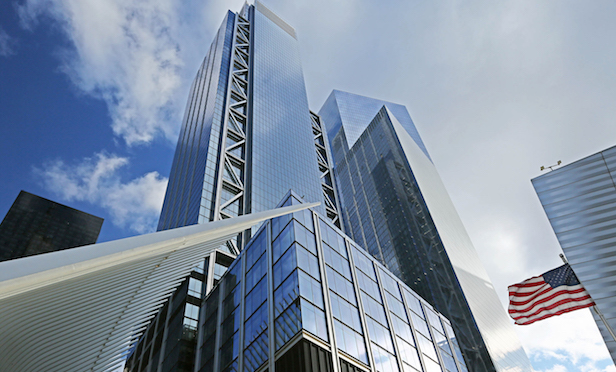 NEW YORK CITY—"When the city was attacked on 9/11, our collective response and our civic response went far beyond what we lost on that day. Our first duty was to create a stirring memorial to those friends, neighbors and co-workers lost on 9/11," said Larry Silverstein, chairman of Silverstein Properties, at the ceremony for the public opening of 3 World Trade Center on Monday. "But it didn't stop there. We were also charged with producing a more vibrant and connected neighborhood than anything that existed here before, a better version of New York."
3 World Trade Center, reported by The New York Times to cost $2.7 billion, stands at 175 Greenwich St. It is the second tallest building in the 16-acre World Trade Center site that also includes the 9/11 Memorial and Museum, the Oculus transportation hub, 7 World Trade Center, One World Trade Center, and 4 World Trade Center. The Ronald O. Perelman Performing Arts Center and 2 World Trade Center are still under construction.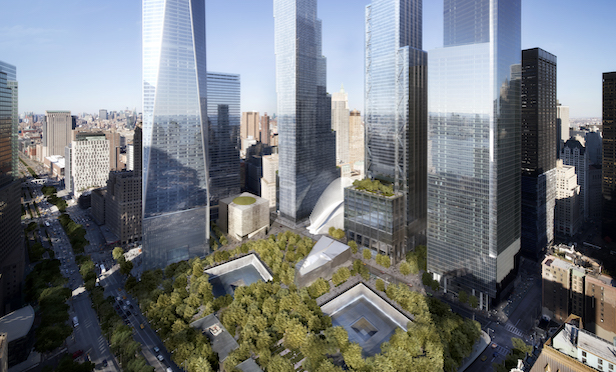 Silverstein, the building architect, political leaders, governmental representatives, key tenants and the president of the Building and Construction Trades Council addressed the audience which filled the lobby. They spoke with pride regarding the completion of the 1,079 foot high, 80-story, 2.5 million square-foot skyscraper.
The speakers expressed gratitude for what their colleagues achieved. They paid respect and gave remembrance to "The 3,000 people who were murdered because they merely showed up for work," as stated by US Representative (12th District – NY) Carolyn Maloney. However, the congresswoman and others stressed the rebuilding symbolized revitalizing hope, coming back stronger, building higher than ever, and being a more inclusive and better New York.
Silverstein noted that 3 WTC is aiming for its goals through its architecture, sustainable design, connection to the transportation hub, retail, public spaces and public art. He hoped to attract younger creative talent whose preferences would be met by the design. As one example of developers listening to what tenants want, there are three outdoor terraces.
The building is 38% leased. Silverstein thanked key tenants: GroupM, the world's largest media investment company with $108 billion in billings last year, leased 700,000 square feet on nine floors and will move in next month. The stock exchange IEX leased 44,931 square feet, the entire 59th floor, and will move in toward the end of this year. Management consulting firm McKinsey & Company leased 185,000 square feet on floors 60 through 64, and will relocate in 2019. These tenants will bring 6,000 employees into the building.
3 WTC also has five retail floors.
The structure provides a unique study in 21st century architectural design, distinguished from older glass skyscrapers sprinkled across Manhattan's skyline. Using a reinforced concrete core, the structure also has external steel bracings holding up the building, almost like an ectoskeleton to avoid unnecessary internal bones as a frame to hold up the body. This allows for column-free floor plans that give tenants flexibility to modify spaces.