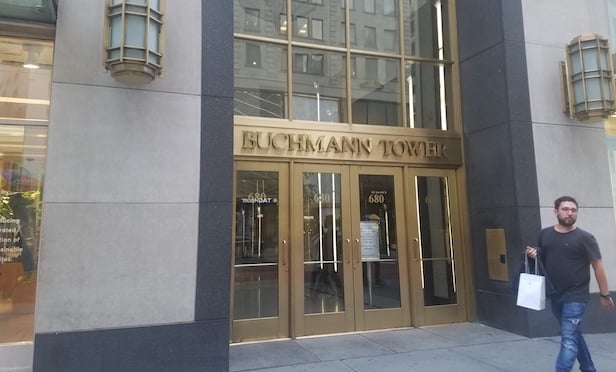 NEW YORK CITY—There's a pearl of wisdom in Mikimoto (America) Co. Ltd.'s decision to remain in its offices. The fine jewelry company signed a 15-year renewal for a 25,000 square-foot lease at 680 Fifth Ave. The building's owner is Josef Buchmann and is managed by Valor Capital Partners. A source close to the deal tells GlobeSt.com that asking rents in the building range from the low $70s to low $80s per square foot.
The office will remain close to its well-known flagship store at 730 Fifth Ave.
In 2000, Mikimoto first moved into 680 Fifth Ave. when it subleased part of the fourth floor from The Gap. It subsequently expanded to the entire sixth floor with a direct lease. With its lease renewal, Mikimoto will leave the space on the fourth floor but occupy the majority of the fifth floor and remain on the entire sixth floor.
Buchmann, the landlord of the building also called the Buchmann Towers, through the corporate entity 680 Fifth Avenue Associates, met Mikimoto's capital improvement needs, enabling the jewelry brand to renovate its space, and modernize its design to increase efficiency.
Savills Studley has advised Mikimoto for more than 18 years. Its team including Daniel Horowitz, Jeffrey Peck and Kurt Handschumacher represented Mikimoto in the renewal transaction, the original 2000 lease and subsequent expansion as well as the 2008 renewal of the retail store at 730 Fifth Ave.
JLL's Frank Doyle, David Kleiner and Harlan Webster represented the landlord in the office renewal.
In addition to the building amenities, upgrade and deal structure, brokers say Mikimoto's experience in leasing well-run property in the Plaza District was critical in sealing the deal.
"We analyzed several relocation options, but Mikimoto's ability to remain close to its retail flagship, modernize its space and continue its relationship with a landlord that has served them well for 18 years ultimately weighed in 680 Fifth's favor," says Horowitz. "Following the restack and renovation, Mikimoto's New York office will be a powerful reflection of its brand and will serve as a strong foundation for the company's success for the next 15 years."