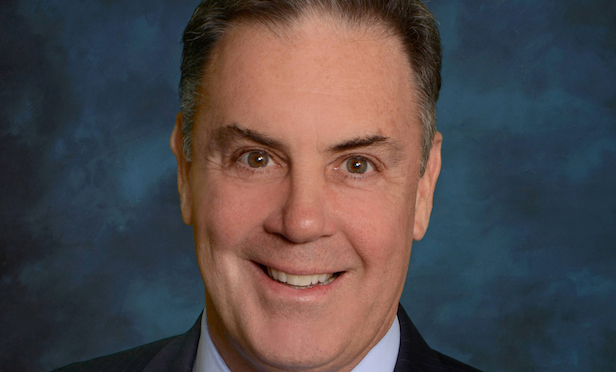 NEW YORK CITY—By recently acquiring FacilitySource from private equity firm Warbus Pincus for $290 million, CBRE has upgraded its facilties management. The technology portal efficiently harnesses a supply chain of thousands of third-party service providers to fix problems and address requests at all office, industrial and retail buildings that CBRE manages in the US.
CBRE's Global Workplace Solutions focuses on three corporate clients: Fortune 500 global companies, large governmental agencies and hospitals. They assist with transactions, buying and selling real estate; build and construct projects; and help clients manage buildings. FaciltySource goes to the heart of the building management business.
"For three years we researched the market for the best company to bring our clients more technology in how we manage vendors across a variety of sites and portfolios in the US," CBRE's global group president and CEO of Global Workplace Solutions, Bill Concannon, tells GlobeSt.com. The real estate services and investment firm was looking for a turnkey solution that offered centralized technology, a procurement and operations platform, cost efficiencies and consistent results.
FacilitySource having a staff of 550 professionals, accesses 25,000 service providers with 24/7 dispatch. This was combined with CBRE's existing facilities management business. CBRE already had 10,000 engineers in the US who self-perform mechanical, electrical and technical problems and property requests, in addition to a network of third-party vendors. Now, with FacilitySource, CBRE's building management has amplified its tech power and manpower.
Although many CBRE-managed properties have onsite engineers, stationing them in all locations, including smaller facilities, or buildings in remote locations does not make economic sense. "We are managing a lot of portfolios of clients that need consistent service across distributed portfolios with unstaffed sites. Maybe they are in sites like Des Moines, IA or Waco, TX. They still have to get service in the building," says Concannon.
CBRE's large corporate clients have needs in, for example, plumbing, HVAC work, lighting or discrete projects at smaller sites. Now, they can benefit from the FacilitySource technology portal. A large chain retailer has thousands of store locations across the country. If one of them experiences a leaky roof, their request would go to CBRE, who would select and dispatch help using FacilitySource's database of service vendors. This will save the building managers time and money, and with outcomes having greater predictability, according to Concannon.
In real-time, the client knows which third-party service provider took on the assigned task, what work was done and the cost.
Concannon notes that large corporations spend 4% to 5% of revenues on occupancy costs with turnkey providers. He adds FacilitySource will lower costs and that this tech-enabled facilities management service is unique to CBRE.
"Think of Uber, in the on-demand world that we live in," Concannon says. "This is a prime supplier marketplace for on-demand in facilities management."