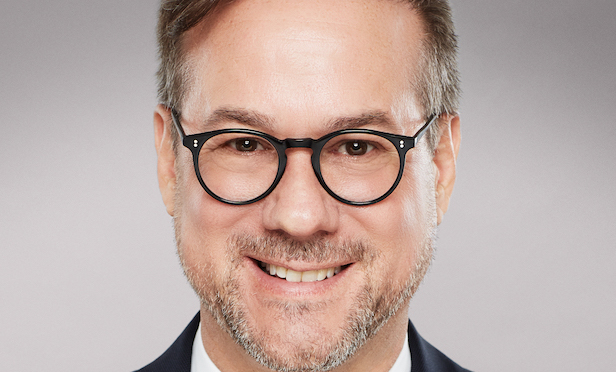 NEW YORK CITY—Halstead Property's Q2 2018 Manhattan apartment report is out. It shows the median Manhattan apartment price of $1.1 million decreased from $1.2 million from the same quarter last year. There were also 12% fewer closings compared to this same period year-over-year. Median prices fell for the fourth straight quarter with resale apartments selling with their highest discounts off asking price in more than five years.
Halstead president Richard Grossman says this reflects the issue of affordability for the buyer, and people saw this trend coming. "We know there are two things that are affecting prices right now: the higher interest rates and the loss for certain buyers of some of the tax benefits of buying."
In June, the Federal Reserve raised interest rates for the second time this year, by a quarter of a percentage point. Mortgage interest rates have been climbing. Grossman notes last year mortgage interest rates were about 3 1/2% and this year are around 4 1/2%.
In addition, the tax reform lowered the cap of mortgage interest deductibility from federal income tax filings. The new law also limited the deduction of state and local real estate taxes paid in 2017 from federal tax filings. For individuals it caps the federal tax deduction at $10,000 including income, sales and property taxes.
All of this, Grossman notes, has made home ownership more expensive. Yet he sees these factors as presenting an opportunity for buyers to find properties with reduced prices or to negotiate for lower prices.
"You do see the market is correcting itself. We'll go through this and have some flattening out of values and prices," says Grossman. "But eventually incomes will rise and it will help increase prices."
The Halstead report provides the following figures for average sales prices of Q2 2018 compare to Q2 2017.
Coops Average Sale Prices Q2 2018
studio: $465,030
one-bedroom: $768,051
two-bedroom: $1,620,329
three-bedroom: $3,741,386
Coops Average Sale Prices Q2 2017
studio: $477,499
one-bedroom: $787,621
two-bedroom: $1,500,799
three-bedroom: $3,957,571
Condo Average Sale Prices Q2 2018
studio: $711,465
one-bedroom: $1,159,791
two-bedroom: $2,235,016
three-bedroom: $7,057,585
Condo Average Sales Prices Q2 2017
studio: $807,099
one-bedroom: $1,198,489
two-bedroom: $2,376,415
three-bedroom: $6,806,670
For coops, there was a drop in average sales price for all types of units, except for two-bedroom units which increased in average prices.
Grossman notes with luxury apartments, both uber luxury residential units over $10 million and the luxury assets in the $3 million up to $10 million range, the numbers of deals have remained significant. Yet he has observed buyers looking for better values and developers also making modifications, such as cutting down on the size of units or dividing units into two to create apartments that are easier to sell.
The Halstead report notes an increase in luxury closing prices. Its tables show a jump in three-bedroom condominium and larger sale prices compared to last year.
Stribling & Associates also published its 2Q 2018 Manhattan market report. This report points out strong performance in the ultra high-end category, defined as priced in the top 10% of the market. It highlights condominium sales priced above $30 million were up 20% compared to 2Q 2017. Stribling also states that condos priced at $20 million or more experienced a 67% increase in the number of contracts signed, compared to last year's Q2 figures.
For Manhattan's overall residential market, Grossman maintains it's a buyer's market. "Real estate is probably a better investment now than it's been in years in the sense that values or prices are coming down," he says.