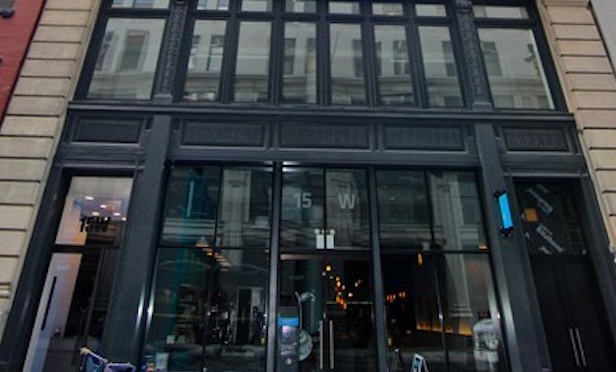 NEW YORK CITY—WeWork, the largest flexible space operator in Manhattan, has also grown to become the second largest private office tenant in the city. It's second only to banking giant JPMorgan Chase, according to several leading brokerage research departments.
WeWork just signed a 10-year lease for 11,818 square feet, taking up the last two spaces at the Kaufman Organization's 15 W. 27th St. office building, named 15W27. Asking rent was in the range of the high $60s per square foot. WeWork will rent the entire ninth and ten floors, moving in during early fall 2018.
The lease brings Kaufman's Madison Square portfolio, comprising four buildings in the NoMad and Flatiron areas, to 100% leased with 34 tenants. 15W27 is located between Fifth and Sixth avenues in the NoMad neighborhood.
The real estate firm acquired the building in April 2014 and conducted a capital improvements overhaul to attract creative, tech and new media tenants. This meant upgrading technology, broadband and security capabilities. Kaufman hired Design Republic to create a lobby with illuminated, three-dimensional, wooden architectural details and elevators with glass-backed walls displaying custom graffiti art.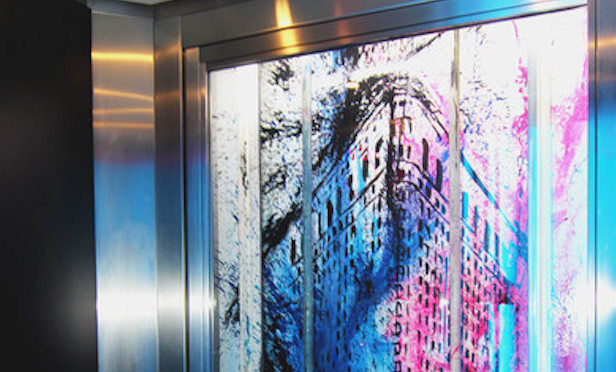 In addition, WeWork received a tenant allowance to build out its leased spaces.
"Over the past four years, we have consistently attracted innovative, creative and impactful tenants to our Madison Square portfolio," says Grant Greenspan, principal of Kaufman. "WeWork's choice to showcase its co-working concept at 15W27 is a testament to how well the building's turnkey, flexible, loft-style spaces featuring top-tier technology, appeal across a variety of firms, industries and professional uses."
With Greenspan, Kaufman's Elliot Warren and Michael Heaner represented both the landlord and the tenant in the transactions.
Some of the nine building tenants at 15W27 include global architecture and design firm Fernando Romero Enterprise; Indian cuisine restaurant Pondicheri; and the satirical sports and pop culture digital magazine (blog), Barstool Sports.