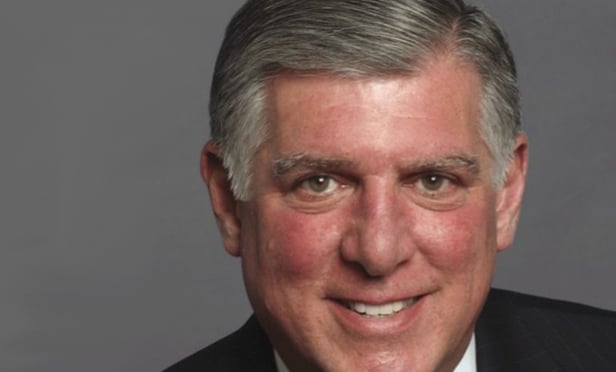 Yahoo announced that CEO Marissa Mayer will enjoy a $23 million golden parachute after the sale of its core assets to Verizon. This payday does not include nearly 2.9 million stock options valued at $56.8 million. I have been following Mayer's performance since she was appointed CEO in 2012, and she has not performed on any level.
Since she took the helm, Mayer failed to deliver cost savings and stem declines in advertising revenue, and Yahoo's influence in the internet industry continued to wane. Beyond the Company's poor performance, on her watch there were recent disclosures that Yahoo suffered two massive security breaches, one in 2014 that hit more than 500 million accounts and another from 2013 that affected more than one billion accounts.
I find the news of Mayer's payday egregious, and another example of how a company's Board of Directors is asleep at the switch when a CEO fails to perform.
Job Listings
HUDSON VALLEY PROPERTY GROUP, LLC Asset Manager, Associate/Analyst (NEW YORK, NY) Position will support the development staff and principals of Hudson Valley Property Group by analyzing, monitoring, and reporting on the performance of HVPG's portfolio. Duties include assisting in the creation of budgets and plans; and making recommendations on operating expense improvements, strategies related to compliance/financing strategies. (Sponsored Job)
SONNENBLICK-EICHNER Investment Associate/Analyst (BEVERLY HILLS, CA) Analyst will perform financial analyses and market research, prepare investment or financing memoranda, assist in the marketing of equity and debt transactions, and manage the due diligence process and evaluate potential investment and financing proposals. (Sponsored Job)
ACKMAN-ZIFF REAL ESTATE GROUP, LLC Associate – Capital Markets (NEW YORK, NY) Position will be a member of the transaction execution team and will work closely with senior management to provide clients with the most attractive capital solutions available in the market. Responsibilities include underwriting analysis using discounted cash flow analysis, income capitalization, leveraged IRR and comparable sales and cost analysis; and offering memoranda and marketing materials including detailed market studies, cash flow analysis, transaction highlights and project descriptions.
GRACE DEVELOPMENT CFO (NASHVILLE, TN) Position will manage a large portfolio of real estate assets; keep financial records of 50+ entities with complex and diverse ownership structures; and create budgets and financial outlooks for assets under management as well as participating in the evaluation of new acquisitions.
TELESIS CORPORATION Financial Analyst (DAWSONVILLE, GA) Analyst will be responsible for managing and analyzing data from operations of a current portfolio and to help in the evaluation of new opportunities; prepare detailed proforma models related to the acquisition and asset management of multifamily real estate; and evaluate potential real estate acquisition opportunities and strategies.
PM REALTY GROUP Assistant Property Manager/Admin (HOUSTON, TX) Position will provide administrative support for the Regional Director, assist onsite Property Managers, and perform functions of an Assistant Property Manager.
STARPOINT PROPERTY MANAGEMENT, LLC Sr. Acquisition Analyst – Multi-Family (BEVERLY HILLS, CA) Analyst will investigate and underwrite potential multi-family development and investment opportunities, perform due diligence activities, interact with lenders and investment partners, and facilitate purchase transactions.
COLLIERS INTERNATIONAL Executive Managing Director (NEW YORK, NY) Director will be responsible for leading new business development mainly focused on the NY Tri-State region, but also the Eastern US and Eastern Canada for Corporate Solutions | Americas (CS). Role will achieve revenue targets by securing new client contracts and expanding and renewing existing contracts, often in collaboration with Colliers brokers and leadership, as a part of the Occupier Services platform and on global pursuits with the CS team.