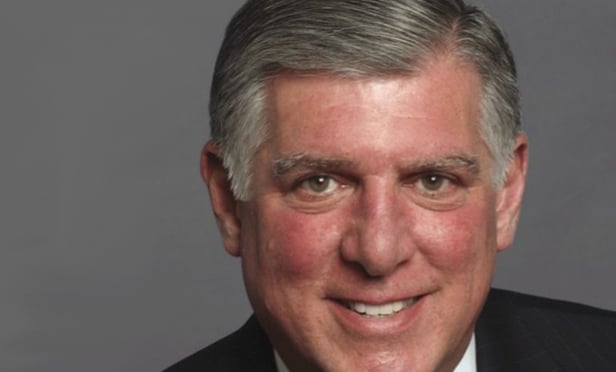 There is a lot of hype surrounding the emergence of the millennial generation as a major factor in the workforce. In 2015 millennials comprised 34% of the workforce compared to 29% for the boomers, and by 2020 46% of the workforce will be Millennials. This will represent a powerful shift as younger leadership take control of the economy. But wait a minute.
Gen-Xers and Boomers are fighting back against the push to staff-up with millennials. In yesterday's Wall Street Journal it was reported that two men, ages 53 and 47, filed a class action suit against PwC, the firm that bills itself as the "place to work for millennials." The suit alleges that PwC rejected their applications for employment because they lacked the "youthful" profile of millennials, and violates the Age Discrimination in Employment Act. This may or may not be true, but it does highlight the growing wave of changes and significant impact that the emergence of the millennial generation will bring to the workplace.
This sea change will also be exacerbated by the fact that the baby-boomer generation will be working longer creating an even greater stress as millennials take the helm.
Job Listings
COLLIERS INTERNATIONAL Financial Analyst (NEW YORK, NY) Analyst will provide financial analysis, analytical decision support services and technical expertise for growing New York Capital Markets Group specializing in investment sales and debt and equity procurement. Position will also assist clients in optimizing their real estate strategies by developing comprehensive financial models, conducting research, and performing analysis of properties for proposals, pitches and offering memorandums. (Sponsored Job)
SCHOSTAK BROTHERS & COMPANY INC. Property Services Coordinator (LIVONIA, MI) Position will provide customer service, vendor services coordination and administrative support within established standards to provide quality, effective and accurate communications, information and support services for the Commercial Properties Division (CPD) supervisory and maintenance staff.
PROGRESS RESIDENTIAL VP Real Estate Acquisitions (SCOTTSDALE, AZ) Role will provide the leadership and direction for acquisitions and market expansion efforts. Strong negotiation and business development skills, top-notch real estate financial acumen and ability to motivate and lead teams required.
PROPERTY MANAGEMENT ADVISORS Assistant Property Manager (Retail) (SANTA ANA, CA) Manager will coordinate property maintenance repairs; code and process payables; create and maintain vendor relationships; assist in CAM reconciliations and annual budgeting process; and assist with special projects.
CAMPUS APARTMENTS Investment Analyst (PHILADELPHIA, PA) Campus Apartments seeks an Investments Analyst to be involved in all aspects of the Company's investment activities, ranging from initial investment analysis of potential acquisition and development opportunities through on-going asset management and venture level reporting.
BH PROPERTIES Regional Asset Manager (LOS ANGELES, CA) Manager will maximize total return for each asset through the analysis of property efficiencies and identifying opportunities for improved performance; and work closely with third party property managers, leasing agents, brokers, consultants and attorneys to provide direction for and oversight of business plans, budgets, forecasts, leases, analysis and approvals.
WASHINGTON REAL ESTATE INVESTMENT TRUST Development Associate (WASHINGTON, DC) Associate will provide overall support to the Senior Director of Development in order to manage the broad aspects of project development, including feasibility, acquisitions, finance, design, construction, zoning/land use and leasing. Duties include: selecting Architecture and Consultant teams on various predevelopment, development and construction projects; and negotiating professional service agreements with Consultants and AIA contracts with architects and general contractors.
TRAMMELL CROW RESIDENTIAL Construction Manager (WELLESLEY, MA) Construction Manager will be responsible for overseeing all aspects of the construction of multiple assigned multi-family communities, including managing self-perform projects or managing 3rd party general contractors and providing leadership to project teams in order to satisfy the construction goals with regard to schedule completion, quality, cost control, and profitability.