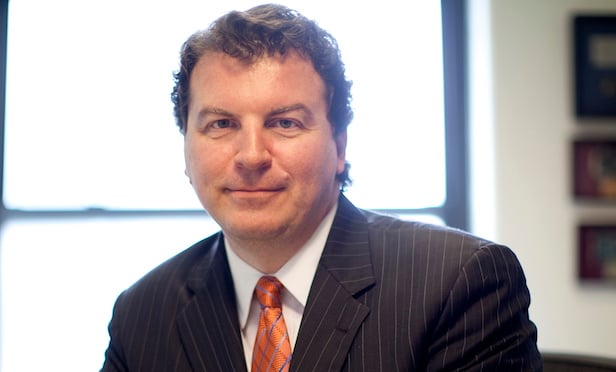 NEW YORK CITY—In November 2017, landlord concessions including paying broker commissions and offering free rent were the unmistakeable trend. In Manhattan, the market share of landlord concessions rose to 29.6%, the second highest on record, topped only in January 2017 when it hit 30.9%.
In Brooklyn, 18.6% of new leases came with concessions, and in Queens the figure was 44.5%. Elliman has tracked this data since October 2010.
Jonathan Miller, president and CEO of Miller Samuel, a real estate appraisal and consulting firm, prepared Douglas Elliman's "Manhattan, Brooklyn & Queens Rentals November 2017″ report. He tells GlobeSt.com, "With concessions high but stable, landlords will have to be more willing to reduce their rents or vacancies will rise."
Hal Gavzie, executive manager of leasing at Elliman, has overseen more than 10,000 transactions throughout his career. He says owner concessions are very common from November through March, as owners want to make sure their apartments are not vacant through the winter.
"November is slower due to holidays," says Gavzie. "This November we saw customers concession shopping quite a bit, looking for the most landlord incentives offered." He also noticed a slowdown in lease signings due to landlords being more willing to negotiate new leases with current tenants due to the overall inventory supply.
Miller points to two key takeaways for Manhattan, from the Elliman report:
(1) The market remained weaker in luxury rentals, defined as the top 10% of the market, where the median rental price for luxury fell 4.4% in a November year over year comparison. The median rental price for luxury was $8,600 in 2016, falling to $8,225 in 2017.
(2) Market entry became tighter for the least expensive apartments, in the lowest 30% tier, where the median price rose by .2%. This would not immediately impact the pocketbooks of the entry tier tenants, with the 2016 median rental price at $2,295 compared to the 2017 median rental price at $2,299.
However, the numbers indicate while excess supply is being created at the top end, there is not enough of a supply at the entry level because very little has been built for this group of tenants.
In Brooklyn, rents are softening at the top but there's a tighter supply of affordable apartments. Declines in rental price reflect an oversupply. However, larger apartment prices rose because of additional new developments entering the market.
"On a unit by unit basis, the rents are softening but in aggregate there were more of those apartments in the mix, skewing prices higher," says Miller. "The housing stock is shifting to higher end product."
In Queens, the concession market share continually is the highest of all boroughs, with an over saturation of new product. In November, new development rentals were 34% of market activity. With concessions at 44.5%, the Queens market has the most new development coming online. A rise in rental prices reflect a variety of the types of apartments, including various numbers of bedrooms, that are coming online each month.
Miller anticipates the current market conditions will continue through 2018, given the influx of a significant supply of new rental stock coming into the market.
Rental prices still present a bit of a sticker shock for those living outside of New York City. In November 2017, median rental prices by size were for Manhattan: studio, $2,550; 1-bedroom, $3,350; 2-bedroom, $4,220; 3-bedroom, $5,841; for Brooklyn: studio, $2,309; 1-bedroom, $2,750; 2-bedroom, $3,000; 3-bedroom, $3,595; for Queens: studio, $2,308; 1-bedroom, $2,857; 2-bedroom, $3,775; 3-bedroom, $5,072.
Apartment List, a Bay Area-headquartered real estate website, aggregates apartment listings from the internet. It cites the national median two-bedroom rent at $1,160 for 2017. However, the company also arrived at conclusions similar to the Elliman report.
The web report "Renting in the United States—2017 Year in Review," authored by Apartment List senior research associate, Sydney Bennet, concludes: "While the large number of 2017 multifamily deliveries expanded the rental supply, the shortage of more affordable apartments at the lower end of the market worsened. While affordability improved for the overall renter population, affordability remains a major concern for lower-income renters."