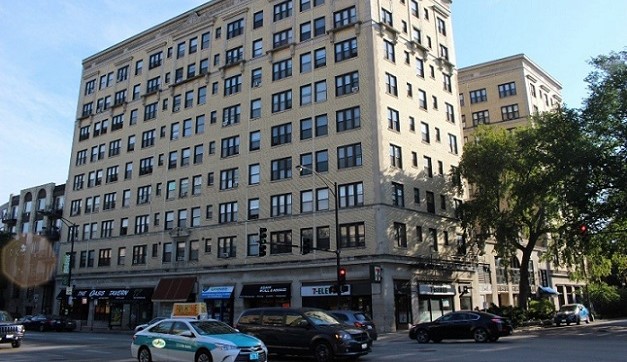 CHICAGO—Spirit Bascom Ventures, LLC, a partnership between Irvine, CA-based The Bascom Group, LLC and Stamford, CT-based Spirit Investment Partners, LLC, has just acquired 6807 N. Sheridan Rd., a 160-unit building in Rogers Park, for $18.875 million, its second Chicago acquisition in the past year. As reported in GlobeSt.com, the same partners recently purchased 5200 Sheridan Rd., an eight-story, 223-unit building in Edgewater, for $21.6 million.
Todd Stofflet of KIG represented the sellers in both transactions.
The partners aim to transform both of these North Side rental communities into luxury apartments, and say demand for that kind of product was created by the migration of affluent renters into downtown urban cores.
"Millennials are getting priced out of the downtown Chicago market, and even downtown Evanston has gotten expensive, causing many from there to begin drifting south," David Nachman, a principal of Spirit Investment Partners, tells GlobeSt.com. "We really feel like these North Side Chicago neighborhoods are turning over."
And although they may not be able to afford the rents now charged for many class A properties in the West Loop or River North, this group does expect the same type of amenities, and that demand has opened up some opportunities for investors like Spirit Bascom.
"There are not many large properties on the North Side where you can put in the amenities more commonly found in institutional assets," says Nachman. Instead, most apartment buildings in the area range from two-flats to somewhat larger courtyard structures. But Spirit Bascom's new acquisitions were both luxury hotels constructed in the 1920s, and each is underperforming its potential.
Monthly rents at the 6807 N. Sheridan Rd. property, for example, are around $700, he says. "There is a lot of room for growth."
Spirit Bascom plans to make a number of cosmetic upgrades at the nine-story building, located a few blocks north of Loyola University's flagship Lake Shore Campus. It will also renovate the units and add amenities such as a ground-floor lounge, fitness center, yoga room and rooftop deck. Nachman estimates this repositioning effort will take between two and three years.
The renovation of the Edgewater property was more of a challenge, he adds. Unlike 6807 N. Sheridan Rd., that building had a considerable amount of deferred maintenance, but Spirit Bascom has fixed those problems and plans to complete its transformation in another two years.
Spirit Bascom has been focusing on acquiring value add multifamily properties along the eastern seaboard and Midwest, acquiring over $300 million in assets over the past three years. "Many of the hot urban core rental markets have seen a lot of very expensive development," says Nachman, creating markets like Rogers Park and Edgewater in many cities that can benefit from similar high-end repositioning.
Finding neglected assets with the right potential, however, takes a lot of legwork. But Spirit Bascom is committed to making additions to its two-property portfolio in Chicago. "We love what's going on in these markets."