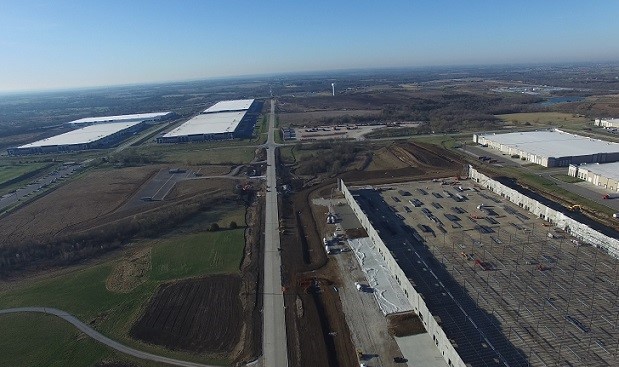 KANSAS CITY—This region just hit another milestone in its transformation into one of the nation's top distribution hubs. Spectrum Brands' hardware and home improvement division has decided to centralize its operations from two existing distribution facilities in Charlotte, NC, and Mira Loma, CA, into Inland Port XXXIII, a single 927,112 square foot distribution center at Logistics Park Kansas City in Edgerton, KS.
NorthPoint Development began construction on this building in March 2016. It is the largest spec project ever in the Kansas City area.
"Spectrum was looking to maximize the efficiency of their operations," Tim Cowden, president and chief executive officer, Kansas City Area Development Council, tells GlobeSt.com. "And consolidating at LPKC allows them to reach the vast majority of their customers in the United States from one location."
The decision by Spectrum could have wider repercussions. "When a company makes a decision like this, it gets the attention of others," says Cowden, and more decision makers will instruct their logistics people to take a look at Kansas City. Furthermore, it "provides confidence to other developers that they can get their buildings filled."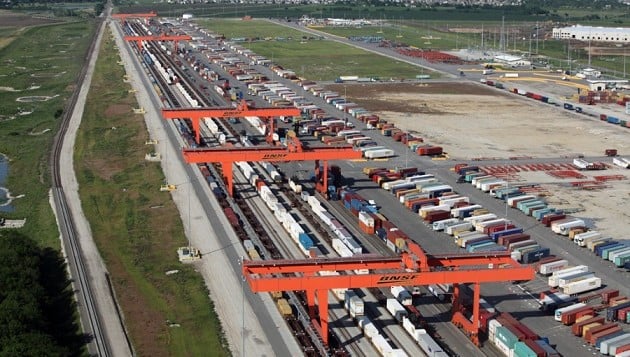 LPKC is a 1,700-acre master-planned distribution and warehouse development anchored by BNSF Railway's newest intermodal facility, which opened in 2013. Spectrum will begin consolidating its operations there immediately. The company plans to start receiving inventory in Edgerton in March and will start shipping from the new distribution center in April.
It's just the latest huge spec to quickly reach 100% occupancy. In early 2016, for example, Amazon.com agreed to occupy the entirety of NorthPoint's new 822,104 square foot spec development at LPKC. At the time, it was the region's largest spec development. Amazon also operates a 267,000 square foot fulfillment center at Lenexa Logistics Center, and last summer it decided to build a third center in the region, this time with 855,000 square feet.
"It's truly amazing what's going on in this market," Cowden says. About nine million square feet of spec industrial space has been absorbed in the past few years, most of it associated with e-commerce or logistics. "The deal velocity is extraordinary; the hits just keep coming. I expect that we will have more announcements like Spectrum's in 2017."