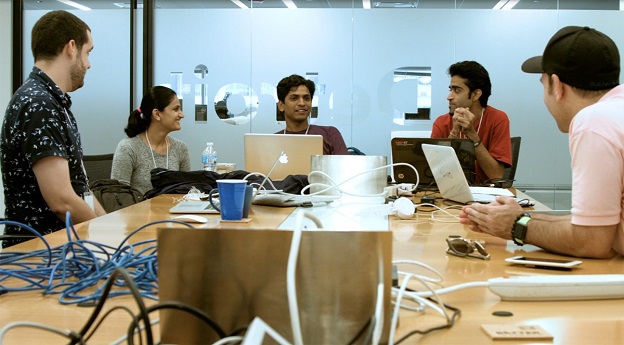 CHICAGO—Start-up companies may have a great deal of expertise in their field, but getting a business off the ground also means making real estate decisions, and most new firms need some help with those. And Andy O'Brien, senior vice president of Chicago-based JLL, says many approach their real estate problems with the mistaken assumption that price per square foot is the most important factor, a mistake also made by many in the real estate world. But new start-ups tend to be open to more creative strategies, especially ones in the tech field. GlobeSt.com spoke with O'Brien on how to give better advice and help these start-ups handle their real estate worries.
What is the chief mistake made by new companies?
Conventional thinking tells us that the monthly rent is the most important factor in choosing a new office. One way to look at real estate differently is to buck tradition and look beyond monthly rent price, to the long-term cost commitment. In this equation, the length of the lease becomes a bigger factor than cost-per-square-foot.
What specific approach would you recommend?
Let's say, for example, you are considering a well-located office that perfectly suits your needs and is listed with $5,000 monthly rent. Signing a 10-year lease, which is not uncommon in corporate real estate, would mean a $600,000 cost obligation over the course of the lease. Now consider what you'd do if a similar space with a shorter lease length came on the market at twice the monthly rent. Many potential renters would balk at what seems to be a steep hike.
But for a startup where capital and growth expectations can change on a dime, it can actually be far more pragmatic to take on a $10,000 monthly rent—with only $240,000 as the total obligation. The shorter-term commitment can be well worth the higher rate if it gives you the flexibility you need to grow into larger space when needed, or pull in the reins if a capital crunch looms. After all, the very nature of startups makes it difficult to predict where your needs will be in 100 days, let alone 10 years.
Are there any other advantages to new businesses with this strategy?
Landlords typically request security deposits with a letter of credit. For fledgling enterprises, it can be difficult to secure the higher line of credit needed to fulfill a long-term cost commitment. In some cases, with a set amount of VC capital, a letter of credit may be available for the shorter lease term, but not a longer term—even if the cost-per-square-foot is higher. Fortunately for startups, shorter lease options appear to be on the rise.
Why would landlords go for shorter lease terms? Won't they worry about their long-term prospects?
There are a couple of key factors motivating landlords to change and offer shorter length leases. The first is that tech startups are already disrupting the model, with more flexible lease options becoming more common and landlords increasingly catering to this booming sector. After all, tech clients are a leading force in the overall office rental market, with 63.4% of tech companies leasing large offices in growth mode, compared to the overall US rate of 48.9%; and fewer tech companies are reducing office space than in the overall US market. So, while landlords might not naturally prefer shorter lease terms, they can appreciate the import of the tech sector—and its unique needs.
How can new companies go about finding the best short-term deals?
Not all lease terms are created equal, of course. But all too often, online office search directories don't include lease information as key criteria. Fortunately, there are quite a few options for high-growth companies seeking practical lease terms—you just have to know where to look for them. One way to search the opportunity is by using a specialized database like HiRise, which lets you search for shorter, more flexible lease terms as well as alternative options like subleases, spec suites, and even options within co-working spaces. In addition to lease term, the online marketplace also enables you to filter your search by factors like location and number of employees, and also provides photos, floor plans, and street views to help narrow down your search.
For fast-growing tech firms where CEOs wear multiple hats, real estate needs are just one of many priorities. By considering what space you really need now, and not overcommitting beyond your means or realistic expectations, tech leaders can find the right short-term lease to support their long-term goals.