IRVINE, CA—As big box and mall retailers continue to consolidate or dissolve, the future of the big box centers and malls has fallen into serious doubt. But is all the doom and gloom warranted, or is the concept simply in need of a reboot?
That's the topic Don MacLellan, senior managing partner at Faris Lee Investments, and Patrick Toomey, senior managing director at Faris Lee, tackle in this EXCLUSIVE commentary for this year's RECon conference. The views expressed here are the authors' own.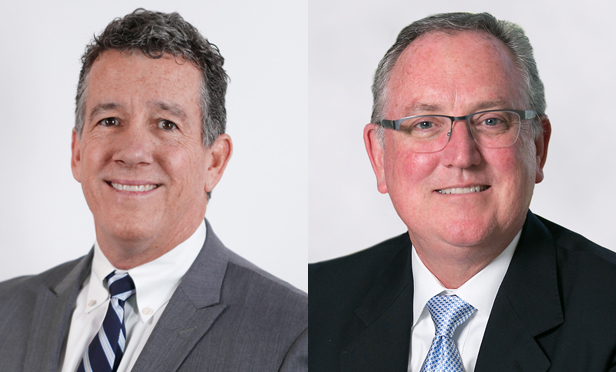 Big box (power) centers and malls have been hit hard recently with bankruptcies and store closures, causing investors to question: Is this the end of an era for these product types? Or … are they viable concepts that might need adjustments?
Power centers have been hurt by the downsizing, moving or bankruptcy of many major tenants specifically in the categories of office supply, electronics, and book retailers. Malls have been hit hard as anchor tenants such as Sears, JCPenney, Macy's, The Bon-Ton and boutique soft goods retailers including Anthropologie, Maurice's, rue 21 and others shutter their doors. The good news is, many retailers are thriving. Power centers have success with pet stores, specialty grocers, cosmetics, discount clothing and quick service food operators. Malls are doing well with entertainment (theaters), restaurants, jewelry, and specialty retailers such as Victoria's Secret, Bath & Body Works, and the Apple Store.
Tenancy challenges require in-depth analysis and thinking. Faris Lee has a long history of going beyond a typical brokerage model, understanding complexities in every part of the ownership cycle, and delving into a property's fundamentals to unlock an asset's ultimate value.
In a recent example of creativity in the deal-making process, Faris Lee was assigned the listing of a large power center with several dark anchors. These closings led to the departure of two other junior anchors. The center, however, offers excellent freeway visibility and significant traffic counts fronting it, as well as being located in a strong economic trade area. Faris Lee engaged with a local leasing company to identify a new potential theater anchor plus other tenants that complemented the theater use, and marketed the property as a true value-add opportunity. In taking the time to identify the new vision for the center, Faris Lee was able to provide our client with an optimistic pricing outlook grounded in substantiated assumptions, which led to strong interest and offer activity.
In another case, Faris Lee will soon be marketing the Janesville Mall. Located in the middle of Wisconsin in a town that lost 2,000 jobs in 2008, with declining overall in-line sales, the mall might seem unattractive to investors on face value. However, half of the inline tenants have more than $450 PSF average inline sales, a sign of great strength, plus the Kohl's anchor is a strong performing store. Furthermore, while 2,000 jobs were lost, only 200 people moved out of Janesville, as they were able to find work in surrounding communities, and stayed due to its high quality of life. Overall, the Janesville Mall has good fundamentals with a large land area in a strong location, and is within a city with an attractive school system and low crime. We have created several scenarios for re-tenanting, redevelopment and repurpose for the non-performing space.
Faris Lee's success in today's current investment conditions with these challenging retail asset classes has been driven by our ability to examine each properties key fundamentals:
Location – traffic count, visibility, access
Competition – void analysis, what's missing, what's competing?
Economy – employers, incomes, density, schools
Once these fundamentals have been identified, we critically analyze on a property-specific level to optimize the asset and show the buyer and lender what the path forward looks like – not only overcoming obstacles and objections – but also offering solutions based on deep experience … and most importantly … what the exit will look like.
In light of shifting sands in the retail world, investors and lenders are wondering how to manage changes, and how they will make money over the next one, three, or five years. They are looking to experienced advisors to offer sound advice and solutions. Faris Lee understands that experience is not a commodity, and offers our clients a breadth and depth of experience through its group of professionals.
Visit Faris Lee Investments at ICSC RECON in Las Vegas at Booth C150M. www.farislee.com