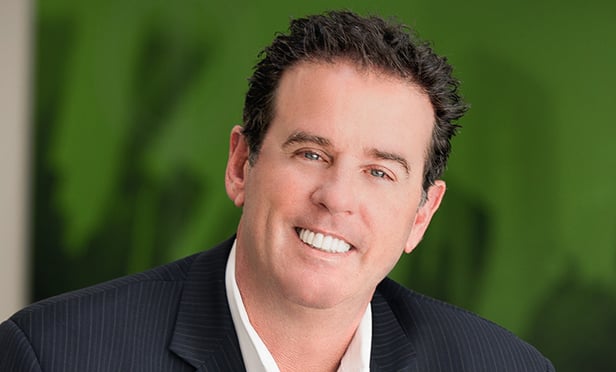 IRVINE, CA—"We're just augmenting what CCIM members are really good at doing." That's how Jeffrey Frieden, executive chairman of Ten-X and speaker at this year's CCIM Thrive conference, sees his role in the sponsorship negotiated earlier this year between the Institute and the exchange, formerly known as Auction.com. But, as Frieden says, the Institute already provides a host of technological offerings to augment the capabilities of membership.
The Ten-X relationship came together in Q1 of this year, and as Steve Moreira, 2016 Institute president, said at the time, "We'll be offering sophisticated resources that will provide brokers with a distinct competitive advantage in this ever-changing industry landscape, helping them to gain greater visibility and increase their transaction volume."
And reach. As Frieden explains, with many pre-vetted seekers of commercial real estate in foreign countries—as well as in secondary and tertiary markets around the country—Ten-X "delivers more potential buyers and allows [CCIMs] to scale their business."
It should be noted that all bidders on the site have to show good faith through a deposit, "either through a credit card or wire transfer," instantaneously refundable and guaranteeing membership surety of intent.
The distribution reach of Ten-X is but one of the tech tools CCIM members can use. As Real Estate Forum reported last year, CCIM practitioners have free access to The Site to Do Business, or STDB, a key industry source for data. Included in the suite of tools under the STDB umbrella are:
ESRI's Business Analyst Online (BAO) and ArcGIS, providing demographic and psychographic analysis to determine demand for space in any property type anywhere in the US. This includes mapping, traffic counts, crime rates and business locations;
Unlimited access to Pictometry, an aerial photography tool;
Business Lists, wherein members can find names, addresses and contacts for local businesses for use in marketing campaigns, and in analysis of supply for site selection;
REI Wise, advanced spreadsheet analysis software to perform lease-versus-lease and investment analyses for commercial real estate decisions; and
Flood Maps, through which members can identify flood zones during site selection.
"The Internet has made the world flat," says Jeff Frieden. "The range of technological offerings that are available through CCIM provide members the means to navigate and succeed in that world."