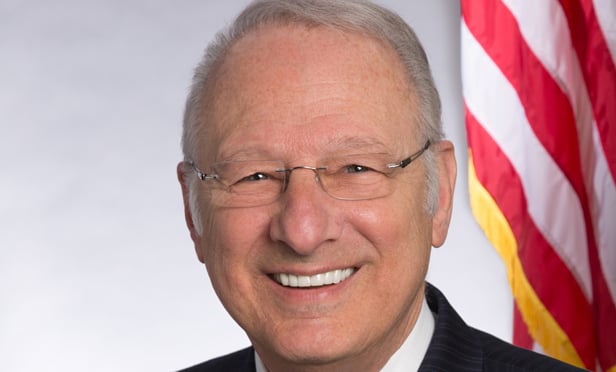 OAK BROOK, IL–Joe Cosenza loves an upmarket. The president of Inland Real Estate Acquisitions and vice chairman of the Inland Real Estate Group says that both retail and multifamily sectors flourish in the sun of a robust economy. And when the tide turns. Well, it seems Cosenza loves that too.
In bad times: "Get out of my way and let me buy retail at the lower prices. That's why I love all the negative news on retail."
Is that the voice of experience? Is it a native optimism? Or does the firm he helms simply know how to buy properties? "Here's a fact," he explains. "Over the past two years, my staff and I underwrote 2,647 retail properties. We made offers on only 436 of them and we bought only 75."
"The point is that it takes a heck of a lot to find the right retail properties," he continues, "those that fit our strict requirements. It's not easy." He adds that number doesn't include the "thousands of deals that come across the screen that we know immediately are crap and get deleted."
In addition to the aforementioned bad news, such as bankruptcies and closings, there's been a lot of talk about the inevitable end to the economy's long run, this in part due to the very fact that it has been so long. Cosenza doesn't see it.
"I'm not convinced that we're in a late stage," he says. "Look at interest rates alone, because that usually guides just about everything. In 2015 the lowest 10-year was 1.66. The highest was 2.46. Today it's 2.31. It's lower, even after two rate increases. So the same holds true for the spreads that the lenders are using above the treasury or the swaps. Borrowing hasn't changed that much and it allows you to buy just as you did before."
It's a tide that continues to float all real estate boats. The Inland chief says that, across the board, from shopping centers to apartment buildings, medical office and self-storage–all the pools the firm swims in–prices remain solid, "except for a bit of weakness in power centers and lifestyle centers."
Is this optimistic point of view tied in at all with some of the initiatives being floated by the new presidential administration? "Absolutely," he says. "If they drop the corporate and personal rates, you're going to see an uptick in this economy and in property values that we haven't seen since 2006. There's no question about it. That will put more money into everybody's pockets, and the stock market will go nuts."
Not everything of a regulatory nature meets with Cosenza's approval. He's been an outspoken advocate for the maintenance of 1031 like-kind exchanges and he balks at the idea of the Department of Labor changing fiduciary rules to ensure agents act in the client's best interest.
"I don't care what the heck you're selling or advising someone on," he says. "In my opinion you always act in the client's best interest. It's the golden rule. Your commission should be the second thing on your mind. Your investment advisor is honest or not and nothing will change that except prayer. "
If that morality is imposed and financial advisors are limited in their commissions, Cosenza says as many as half of the sales in non-traded REITs will disappear. "Therefore, the funds will have less money, there will be less competition in purchasing these different product types and prices will slide."
The impact of eliminating 1031 like-kind exchanges might be even more severe. "It's a job killer," he says. "I've said this for three years now. It will take away jobs from attorneys, title companies, appraisers, banks, plumbers, contractors, electricians. There will be no increases on either the sales that happen for local and state transfer taxes and no increase in real estate taxes because of the new pricing. And who suffers? The cities, the states and most important, the schools."
But, interestingly, based on his essential theory of up-markets and down, that would work in one way to Inland's good. "If that happens, my only good news is that I will be buying deals at much lower prices because demand will drop."
So no downside for Inland? "In a lot of ways you're right," Cosenza says. "I contend that my businesses, including the exchange business, will continue, but it won't be as good for the economy if they get rid of the 1031 rules. So whatever happens, get out of my way and let me buy."