How the Metro Line Changed Culver City
|

By

Kelsi Maree Borland


Published: April 25, 2017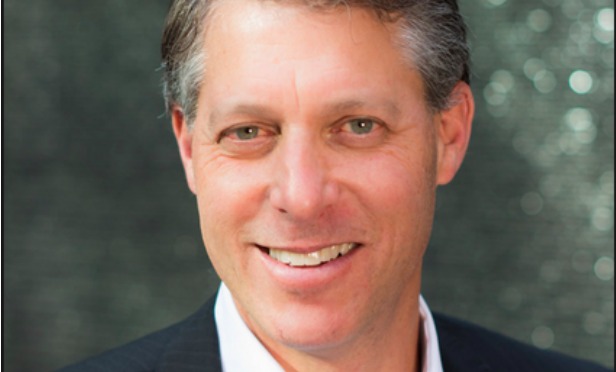 LOS ANGELES—Culver City is about to explode. Once known as a creative office hotspot because of the Hayden Tract, a former industrial neighborhood turned creative office haven, Culver City is seeing a wealth of new retail developments in its Downtown market, and is on its way to becoming an anchor in West Los Angeles. To find our more are the growth in the market and where it is headed, we sat down with Lee Shapiro, EVP at Kennedy Wilson's brokerage who specializes in leasing activity in the market, for an exclusive interview.
GlobeSt.com: How has Culver City evolved in recent years, from creative office to retail?
Lee Shapiro: Culver City has been known in the past for the Hayden Tract, which is where old industrial buildings were converted into cool offices. It got a lot of press when Beats moved to the area, and rents have jumped in the market for that particular product type in the submarket. There is very low vacancy in that area. Culver City proper is now the area that has grown in the last couple of years with the proliferation of retail and a lot of restaurants. Culver City has received attention from boutique restaurants as well as corporate restaurants, but we haven't seen growth in the core Downtown submarket from office density. This is all changing. Culver City has multiple projects that are literally in ground or will be built literally in the core market of Downtown Culver City, all within a half mile. All of these developments are increasing the amount of retail and restaurants to support this growing daytime and evening population. That is something that I don't think people are seeing on paper yet.
GlobeSt.com: Was the recently completed metro line extension the impetus for this growth and new development?
Shapiro: In this submarket, I think that it definitely helps. I do not think that it is the core driver, candidly. I think the core driver is that there is an opportunity for vertical development in a submarket that is ripe for it. I think the residential values have increased dramatically in the cycle, and I think it is a residential population that will work in this particular area with the increase in offices. The studios have gone through growth as well. Sony left the One Culver building and built themselves a new office building. Culver Studios is expanding and has already been approved for additional square footage of office space. Both studios are changing their modeling. I think Hayden has also driven the growth in the market. The cooler office tenants that have previously moved to Santa Monica and Venice are moving to Culver City for more space at a lower price point. So, the train has continued and will continue to help, but I think the area has seen growth because of demand from the creative office sector has pushed the market into redevelopment.
GlobeSt.com: Culver City is a centrally located market with great accessibility. Why is it just now blossoming?
Shapiro: The developers and the equity markets typically try to develop in areas that already have a prove return. Culver City has historically been viewed as a secondary market, and the price point of the residences have always been lower than if you go a mile or two north of there. I think it is a little bit about focus, and the train has definitely brought attention to the market from corridors leading from Santa Monica through Downtown. I also believe that developers are priced out of the dirt in Downtown L.A., and it is very hard to assemble dirt in Hollywood. Culver City has an opportunity on price point and interest from equity partners because of the growth of transit.
GlobeSt.com: How are current Culver City residents reacting?
Shapiro: The customer base, which has been used to shopping and eating at buildings that have been in use for decades are now going to see growth of new vertical development. I believe that the shopping experience for people that are currently going to Culver City regularly seem to be the folks that are living in the immediate area. I can't say that people from Beverly Hills or Brentwood are going to Culver City to shop like they would Beverly Hills or Abbott Kinney. In Culver City, new development is positioning the area to attract better quality and cooler tenants that are going to come into the submarket. I think we are going to see that people from all over the city will want to come to Culver City in the next three years. It is interesting because the Platform really put their toe in the water with that, and people are going to the Platform to check it out. In three years, there will be synergy between projects and it will become a more regular point of destination.