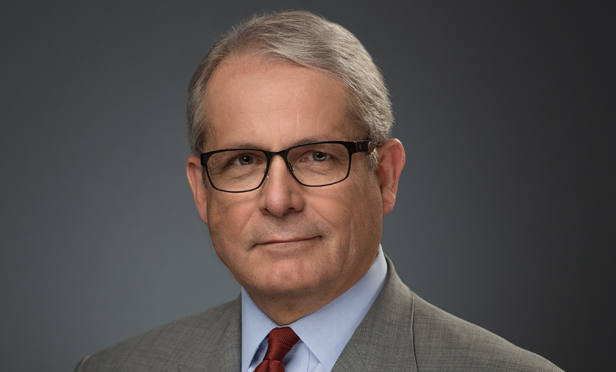 OAK BROOK, IL—Bricks-and-mortar retailers are still the 800-pound gorilla in the retail market, according to Dave Collins, EVP of portfolio management at InvenTrust Properties Corp. While e-commerce has had an impact on retail sales, Collins says retailers that are incorporating multiple distribution channels with both online and in-store experiences are successfully driving retail sales. To address the continuing impact of e-commerce and the effects on the InvenTrust retail model, InvenTrust is building a portfolio that is positioned for longevity and minimizes the impact from e-commerce. To find out how this impacts the company's acquisition strategy and the continuing evolution of the merchandising of the company's existing portfolio, we sat down with Collins for an exclusive interview.
GlobeSt.com: How has your acquisition strategy changed as a result of e-commerce?
Dave Collins: There is no one size fits all approach to acquiring retail properties. We are very cognizant of retailers that have an existing platform that has been impacted by e-commerce and we spend considerable time evaluating future state and how these retailers will adapt to the continuing e-commerce model. However, over 75% of our portfolio consists of grocery anchored or shadow grocer anchored properties and we continue to look at acquisitions that have a grocer component. That might mean a traditional grocer, a specialty grocer or a larger operator with a grocery component such as a Target or Walmart. While no one is immune from e-commerce, grocers have experienced a much smaller impact than other retail categories and we believe this will continue in the future. We also look at services that require direct customer interaction, such as hair and nail salons, massage and physical therapy facilities and health clubs. An absolutely critical category for us is restaurants and entertainment. These are such an important part of the today's shopping experience and in many ways are one of the new anchors of a center. We also look at certain discount retailers that have evolved a business model with constantly changing inventory that provides a "thrill of the hunt" shopping experience that is relatively e-commerce resistant. All of these merchants provide both a quality customer experience and are minimally impacted by e-commerce. It is important to note that retailers across the spectrum are adapting to e-commerce and even certain retailers in categories considered most impacted by e-commerce, such as electronics and books, have successfully incorporated e-commerce into their omnichannel platform.
GlobeSt.com: How does location play a role in your strategy?
Collins: Location is the driver. If you are buying good locations in strong growing markets, you're already ahead of the game. If you look out 10 years in the retail space, it is hard to specifically identify the winners and the losers. Retail is always evolving. So, one of the main drivers of our investment thesis is location. A good location gives us flexibility and the ability to adapt to a changing market.
GlobeSt.com: Is location a more important driver than tenant mix in the e-commerce age?
Collins: We always start with the location but tenant mix is clearly critical. For us, it is not a one size fits all approach. Most of our centers are either neighborhood and community centers or power centers. They can have different demographic profiles and customer bases and thus have different positions in the marketplace. We try to look at the best merchants for each market knowing that over time that this can change. As noted earlier, retail is very dynamic. I have seen a number of hot concepts come and go, so if you have the right location, it will create a demand that will be of interest to your current tenant profile and your future tenant profile as that evolves and changes.
GlobeSt.com: Has e-commerce had an impact on the traffic in your centers?
Collins: I don't think there has been a meaningful overall impact on customer trips. As noted earlier, approximately 75% of our portfolio has a grocery component so that traffic has been consistent. In some cases, customers are coming to the center to make a return from an online purchase so that could be actually additive, and retailers see that as an opportunity for cross selling once the customer is in the physical store. You have an interesting dynamic evolving. Certain formerly pure e-commerce merchants are turning to bricks-and-mortar stores because they have found that a physical presence actually enhances their e-commerce sales. We use the phrase bricks-and-clicks instead of bricks-or-clicks. While e-commerce is widely reported as approximately 9% of retail sales, recent ICSC data suggests that after excluding mail order sales, non-merchandise receipts such as shipping, and omnichannel merchants' warehouse fulfillment sales, pure play online retail sales are less than half that percentage. Bricks-and-mortar is still the 800-pound gorilla when it comes to retail sales. I think the majority of retailers at our properties have done a good job of figuring out the new retail environment and have created an in-store shopping experience to complement the online retail shopping experience.
GlobeSt.com: Are you working more closely with tenants from a property management perspective than you have in the past?
Collins: Yes. We are creating branding for our centers to enhance the experience with gathering places at select properties. Because there hasn't been as much retail growth recently, we have really focused on working with our existing tenants to enhance the customer shopping experience at our properties. We are investing capital in our properties to improve all the touch points for a customer including signage, landscaping and lighting. We understand curb appeal is critical. We are also very dedicated to having boots on the ground. We have put property management, leasing and construction team members in markets where we have our centers, and that allows them to touch the retailers a lot more. The better we know our retailers' businesses, the more effective we can be at creating productive shopping centers.