How DTLA Pulls in National Retailers
|

By

Kelsi Maree Borland


Published: July 27, 2017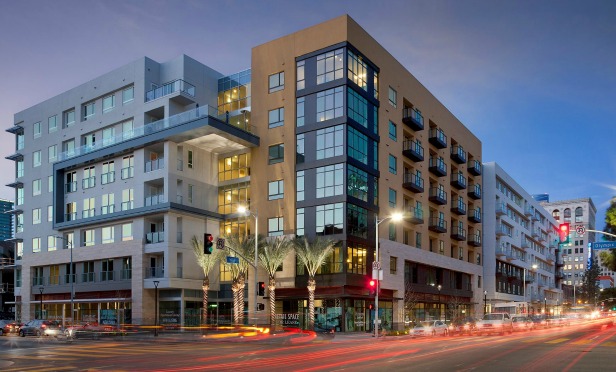 One sure sign that Downtown Los Angeles is becoming an international urban core: national tenants are showing up to the party. While certain blocks have been able to nab national brands—like Urban Outfitter's Broadway lease—the market has been dominated by cool mom-and-pops and chef driven restaurants. Whole Foods foray into the market last year was major news, and now more national tenants are arriving. At South Park by Windsor, a new mixed-use multifamily development from Hanover in the Olympic corridor of South Park, national tenants Aveda Lifestyle Salon and Spa, Chipotle and retailer Loit filled up the retail portion of the project, all signing 10-year leases. Justin Weiss, VP of brokerage at Kennedy Wilson and one of the brokers who negotiated the lease deals, says that interest from national retailers is evidence that the market has reached a new peak. To find out more about the market and what to expect in terms of retail activity, we sat with Weiss, who is also handling leasing on two other Hanover projects, for an exclusive interview.
GlobeSt.com: How are you approaching retail leasing in the South Park area of Downtown Los Angeles?
Justin Weiss: The South Park by Windsor is one of three Hanover projects along Olympic Boulevard, from Hill Street down to Grand Avenue. Then, there are other projects that were under construction as well in that area. So, we knew that Olympic had the potential to be elevated into a real corridor of activity, like what had developed on 7th Street and 8th Street. We saw this as a prime opportunity, and Hanover took a holistic approach by bringing in different categories of tenants that would activate the street. The best way to create buildings that are in demand with residential tenants is to bring the kind of retail activity along the street that would be seen as desirable for the 20 and 30 something millennials that live here, as well as the office tenants that are in this area.
GlobeSt.com: Why were these specific national retailers a good fit for the South Park by Windsor property?
Weiss: We knew that we wanted to anchor the collection with food and we also wanted to play off of the retail tenants that had come on board a block away by the Ace Hotel. That is what lead to the tenant mix that you see now, which is really true to what you see modern retail becoming. So, we brought in a hard goods store that has high end brands and a café component with a great outdoor patio, which is really the future of retail. We were really encouraged by that tenant. We also wanted to be careful with the food component, because with the number of residents moving onto that street, you really needed the kind of establishment that tenants are going to be able to go to a few times a week rather than once a month. That is where Chipotle came in. It is a great national brand with great credit, but they also don't do the same store twice and really try to create a shop that fits the neighborhood. We rounded it off with an Aveda Salon, which is a higher end brand. It is really the perfect mix. We are really please with this property, and we really think that it is leading the pack in the neighborhood. We are also taking the same approach at the other projects, although I cannot divulge any names yet.
GlobeSt.com: How does interest from retail tenants today compare to demand one to two years ago?
Weiss: The difference between then an now is that it is not just the mom and pop's that have it interest, it is now the nationals. It is just the shear amount of density, even the national retailers that used to avoid South Park like the plague, no when they walk around South Park and there are thousands of units coming online as we speak, they equate it to other urban areas. You are also seeing it in the rental increases, although those have performed really well. In South Park, you are going to see three-times the units built, and no other part of the city is going to be able to have this many households and this amount of density. It doesn't take much to sell that. That is really why you are seeing so many national tenants in the area.
Is South Park leading the retail charge in the DTLA market?
Weiss: No one is necessarily leading the way. Asking someone to name the hottest neighborhood in Downtown Los Angeles is like asking someone to choose between their kids. There is all kinds of growth everywhere.
GlobeSt.com: What is the future of retail in the South Park market?
Weiss: Next Spring, everything on this block should be built out. You are going to be able to walk down Olympic from Broadway to Figueroa and see several restaurants interspersed with retail and salons. It is going to be reminiscent of the Gas Lamp District close to Petco Park in San Diego in a way. Instead of Petco Park, we have the Staples Center and L.A. LIVE. That is what we have started and the progress is arriving. We are not just in the path of it anymore.