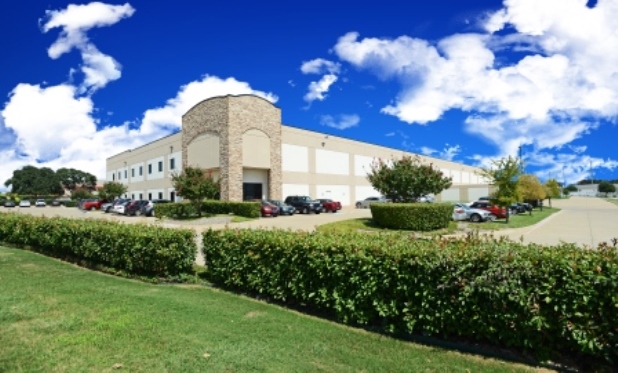 DALLAS—Demand for industrial space across the country is at an all-time high, and Dallas-Fort Worth is leading the way, according to a national research report released by Cushman & Wakefield. The North Texas market recorded 5.3 million square feet of net absorption in the fourth quarter of 2016.
Indeed, developers are scrambling to keep up with demand. Currently, 17.1 million square feet of new construction is underway. The GSW/Centreport and Interstate 20/Inland Port submarkets are dominating the market, with slightly more than 8.7 million square feet under construction between the two. Last year, developers delivered 22.4 million square feet of industrial space, with 86.8% constructed on a speculative basis.
Strong leasing activity supports the heightened level of spec development, says Randy Baird, executive vice president of Cushman & Wakefield's capital markets division and head of the firm's Southwest industrial advisory group. Overall, industrial tenants absorbed nearly 23.7 million square feet in North Texas during 2016—an impressive 43.2% higher than the 16.5 million square feet absorbed in 2015. And, according to Baird, e-commerce tenants are helping to fuel the demand.
"Even though we're setting records in terms of new construction, the user market is absorbing everything that's being built," he says. "The DFW industrial market is extremely healthy. Sales in e-commerce are growing at five times the rate of brick-and-mortar retail. Some of the more notable e-commerce deals in DFW last year include Amazon, Chewy.com and Wayfair, which together leased more than 3 million square feet. What's especially significant is the fact that this is all new absorption; these companies aren't moving from one space to another—it's brand new demand in the market."
The region's size and strong market fundamentals continue to attract not just tenants, but investors, too. This includes foreign investors, who have expanded beyond national portfolios and funds to include single assets in North Texas, along with smaller local and regional portfolios.
"There's more pent-up demand for core industrial assets, but the bid lists are very healthy for class-B assets and even for somewhat specialized assets and properties in outlying locations," Baird says. "Virtually every investor is under-allocated to industrial. DFW is an industrial hot spot and a primary point of focus for deployment, which makes industrial real estate here a hot commodity."
The current industrial expansion is one for the record books, GlobeSt.com learns. As of last month, the industrial sector has registered 27 consecutive quarters of net occupancy gains, placing this up cycle among the longest ever. It is also among the strongest, with net absorption for the past three years (825.5 million square feet) surpassing the strongest period of occupancy growth in the prior cycle (726.8 million square feet, from 1997 to 1999).
The North Texas net absorption in the fourth quarter of 2016 led the top 10, edging Chicago (4.1 million square feet), Houston (4.1 million square feet), the Inland Empire (3.6 million square feet), Atlanta (3.5 million square feet) and Memphis (3 million square feet). Nationally, the US industrial markets absorbed 63.6 million square feet of space in the final quarter of 2016, propelling net absorption for the year to a record-setting 282.9 million square feet, according to C&W. US markets currently have more than 1 million square feet under construction.
Leasing activity for the Dallas/Fort Worth industrial market totaled 31.5 million square feet at the end of 2016, 11.2% below the 2015 total, says Cushman & Wakefield. Leasing demand was the strongest in the Irving/Coppell submarket, with nearly 6.8 million square feet at year-end, making up 21.5% of the total leasing activity. The largest lease in the fourth quarter was a renewal signed by Kellogg Company for more than 1 million square feet.
The overall vacancy rate decreased 0.6 percentage points year-over-year to 6.9%. The rate is slightly higher than in the last quarter due to the large amount of construction deliveries. Construction completions totaled nearly 22.4 million square feet at the end of 2016, 45.9% more than the 15.3 million square feet delivered at this time last year. The strong demand during the last several quarters has resulted in an increased level of speculative construction in several submarkets. Slightly less than 17.1 million square feet is in the pipeline with speculative construction making up 86.8% or 14.8 million square feet.
Some of the recent activity fueling the industrial boom:
Port Logistics Realty has completed Building 1 at Southport Logistics Park in southern Dallas County. PLR developed the 1.1 million-square-foot facility with the balance of design, technology and strategic location required by today's logistics and e-commerce users. At full build-out, Southport will total 9 million square feet of new distribution and e-commerce fulfillment centers.
Provision Data Services opened its first data center located at 2020 Live Oak St. A Fortune 500 telecommunications company currently serves as the anchor tenant for the 137,000-square-foot data center, occupying 10,000 square feet within the 12-story structure.
Alliance Aviation Services Fixed Base Operator at Fort Worth Alliance Airport is constructing two new hangars that will total 72,150 square feet. The project recently broke ground and is estimated for completion in June 2017. The addition of the new hangars will enable the airport to accommodate increased demand by corporate and aviation users that is being fueled by rapid economic growth in North Texas.
Stream Data Centers has commenced on its Ready-to-Fit data center in Legacy Business Park located in Plano. The ground-up 145,000-square-foot infrastructure is the provider's 10th data center project in Texas and is scheduled for completion in October 2017.
Leasing has begun for the 140,600-square-foot industrial property located at 5355 FAA Blvd. in Irving, TX by Stream Realty Partners, retained by Industrial Property Trust Inc.