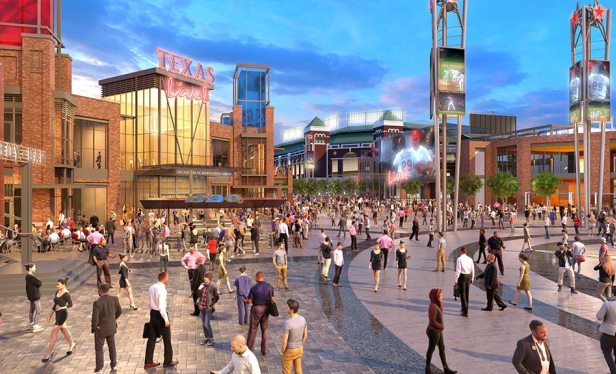 ARLINGTON, TX—Built in 1999, Arbors at Brookhollow is an 113,500-square-foot class-A multi-tenant office building at 2201 E. Lamar Blvd. It features underground parking on a 7.94-acre site in Arlington's Entertainment District.
Private investment group, Arbor Hui LLC, recently purchased the asset from CRE Brookhollow LLC for an undisclosed price. Transwestern capital markets group managing director Mike Hardage and senior associate Matthew Otte negotiated the transaction on behalf of the seller.
"Arlington has seen an increasing amount of investor interest as the Dallas-Fort Worth metro continues to attract foreign and domestic capital," said Hardage. "Arbors at Brookhollow presented a compelling opportunity to acquire an investment grade rent roll with future leasing upside."
Arbors at Brookhollow was 76% leased at the time of sale to a diverse roster of tenants, anchored by investment-grade companies Xerox (Conduent) and Farmer's Insurance.
The Entertainment District is home to the Texas Rangers' Globe Life Park and the Dallas Cowboys' AT&T Stadium, as well as an array of restaurants, retail centers and hotels. Several mixed-use developments are also underway in the surrounding area, including the Texas Live! project that will feature a 100,000-square-foot entertainment complex and 300-room hotel adjacent to Globe Life Park.
"Texas Live! is a $250 million entertainment, restaurant and hotel development that is being developed by The Cordish Companies in partnership with the Texas Rangers. It will reside between the Texas Rangers' new $1 billion ballpark and AT&T Stadium, home of the Dallas Cowboys. The project will be located approximately 1 mile due south of Arbors at Brookhollow," Hardage tells GlobeSt.com. "Given the extreme popularity and high attendance at professional sports venues–and especially for teams that play in state-of-the-art, billion-dollar stadiums–it is a tremendous advantage for any business to be located near such a facility for both business and personal entertainment reasons. With the rise of walkability as a major attraction for both office users and owners, this kind of outdoor, walkable environment being so close will be a natural attraction for office users that want to attract top talent."