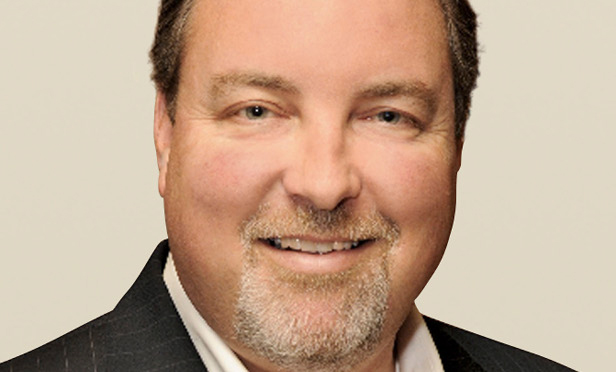 LONG BEACH, CA—The blend of conference sessions at NAIOP's industrial conference will address not only today's trends and issues but also the topics that the commercial real estate industry is facing just around the corner, Prologis' SVP and market officer for Los Angeles Rob Antrobius tells GlobeSt.com. Antrobius serves as chairman of the planning committee for NAIOP's I.CON: Trends and Forecasts conference, held here June 8-9, so we chatted with him to get a big-picture look at the topics being examined at the conference as well as the state of the industrial real estate landscape.
GlobeSt.com: Which sessions really stand out for you at this year's I.CON?
Antrobius: The whole agenda is exciting. We had 15 NAIOP members working hard on the committee to put a great agenda together. This year's conference has a great blend of sessions, addressing not only today's trends and issues, but also sessions that look toward the future—not necessarily the far-out future, but what's just around the corner for commercial real estate.
GlobeSt.com: What should attendees expect to take away from the conference sessions?
Antrobius: At past conferences, there was a lot of forecasting having to do with e-commerce, alternative uses and local governments possibly inhibiting the growth of our industry. Now, all these items have gone from being forecasted to a reality: Our industry has seen incredible growth, and e-commerce is here to stay. You're seeing conversion of sites to different uses, and many local governments are unfortunately getting in the way of some of the growth where there is really demand for development to benefit local communities and their economies. This year's sessions will address all of these trends and more.
GlobeSt.com: What else is new at this year's conference?
Antrobius: Besides sessions geared toward today's industry trends, the local market tours will showcase new developments and technologies. There is a tour of an Amazon distribution center, and some tours that will showcase alternative uses, which are not just isolated to L.A. The breakfast keynote on Friday will deal with value propositions and technology, bringing together individuals who on a regular basis are exposed to current technologies and also emerging technologies. It's great to give members an idea of what to expect in the next year or so. We will also have the return of Shark Tank, a popular interactive session which this year will focus on pitching port partnerships.
GlobeSt.com: How would you characterize the current industrial real estate landscape?
Antrobius: Overall, the industrial real estate landscape is very healthy and continuing to grow, not only in the industrial category—which Prologis is very involved in—but in other product types, evident in new developments across L.A. and in other cities nationwide. Industrial real estate continues to grow. In certain cities, we are learning that local governments are creating some barriers, but we hear from NAIOP members about how they're approaching these issues and successfully creating developments that are truly in demand in major cities. Demand is as strong as ever, property values are continuing to increase and vacancy rates are at all-time lows in most major markets. Indications are that everything is very healthy and everything is pointing in the right direction.