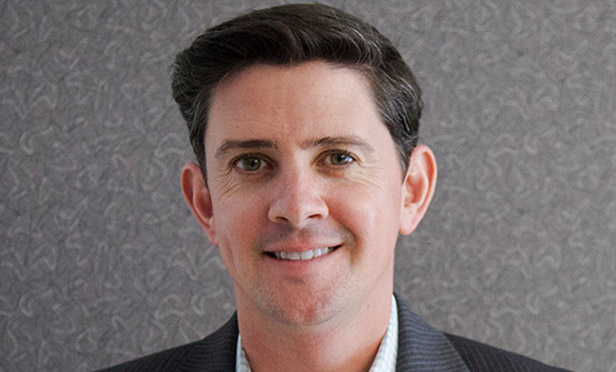 LONG BEACH, CA—During NAIOP's I.CON: Trends and Forecasts conference here June 8-9, executives from port authorities around the country will tout their port's attributes to potential developers and tenants at an interactive conference session, and conference attendees will be able to tour the Port of Long Beach, the port's business development manager Brett Mascaro tells GlobeSt.com. Mascaro helped assemble the interactive "Shark Tank" panel for June 9 and will be leading the port tour. We spoke with him about what attendees can expect during the engaging session and tour.
GlobeSt.com: What should I.CON attendees know about the Shark Tank panel on port partnerships?
Mascaro: In 2015, I attended a great Shark Tank panel at I.CON that was fun, interactive, a little bit competitive and incorporated some showmanship. As part of the 2017 I.CON planning committee, I mentioned that I had enjoyed that panel and that it still resonated with me, so this year we pulled representatives from different port authorities around the country to espouse the attributes of their gateway to a representative of the users: the shippers and people involved in moving cargo across the world. We chose Jonathan Gold, vice president of supply chain and customs policy for the National Retail Federation, as a national leader to represent shipping and the spectrum of cargo owners. Bill Mongelluzzo, senior editor of the Journal of Commerce, will moderate—he's a fixture in West Coast trade and shipping, industrial real estate and the port authorities. The esteemed panelists include Dr. Noel Hacegaba, chief commercial officer and managing director of commercial operations for the Port of Long Beach; Russ Held, vice president of economic development for the Port of Virginia; and Shane Williams, manager of the Port of Houston.
GlobeSt.com: What are the highlights of the Port of Long Beach tour at the conference?
Mascaro: Waterfront tours are a great way to explore the harbor, and it's an opportunity for folks from out of the area to see a port up-close. Attendees will learn about the $4 billion in capital-improvement projects the Port of Long Beach has on the way, including the Gerald Desmond Bridge—the price tag of which exceeds $1 billion for a project that allows us to continue to be big-ship ready—and the Middle Harbor project, also in excess of $1 billion, which will modernize two older facilities, combining them and creating the most energy-efficient and state-of-the-art marine terminal in the Western Hemisphere.
GlobeSt.com: What's unique about this conference?
Mascaro: I.CON provides an opportunity for folks from across the industry to network and learn best practices. We curated a diverse agenda, from investment and development to supply chain. Attendees will also learn about new technologies and alternative uses for industrial real estate. We are honored that NAIOP has once again chosen Long Beach to be the host city for this conference and are excited to offer attendees an opportunity to see a world-class seaport and our rapidly changing downtown environment.