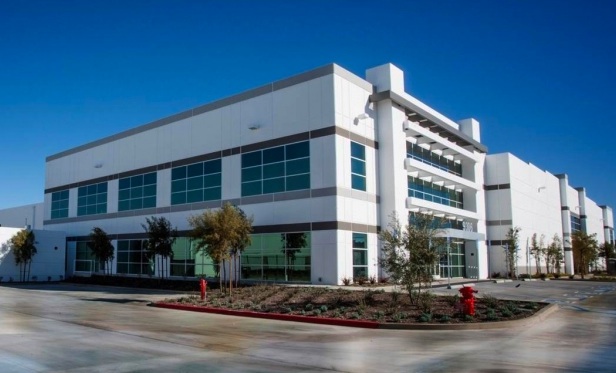 NEW YORK CITY—Looking back at 2015's buyer composition, Real Capital Analytics says the year's real story was the activity of cross-border investors in the US market. "While this class of investors captured only 16% of the deal activity in the market, the pace of growth in their purchase activity was notable," according to RCA's latest US Capital Trends Report. "Deal volume for these investors was up 123% from a year earlier," with purchases running the gamut from high-profile properties in gateway cities to "no-nonsense, high-yield industrial assets in secondary and tertiary markets."
In its latest US Investment Outlook, JLL similarly notes that cross-border transactions increased by nearly 150% year-over-year. Foreign investment in US commercial real estate set a new record of $71.7 billion that exceeded the old (2007) high watermark by more than $30 billion.
"Globally, investors are facing incredibly low yields in the world's soundest sovereign bonds, leading a mounting number of investors to increase allocations to alternative asset classes with expanding exposure to the US market," according to JLL's report. Adds Steve Collins, international director and president of JLL Capital Markets—Americas, "While we're seeing volatility and uncertainty in parts of the financial markets, the relative strength of economic and leasing fundamentals continues to position the United States as an attractive, healthy and transparent market for cross-border investment."
RCA notes that overseas buyers were the largest purchasers of US industrial assets last year, led by the GIC/Global Logistics Properties partnership out of Singapore. Having closed last February on the $8.1-billion acquisition of the Blackstone Group's IndCor platform, GLP came back for more, picking up a Industrial Income Trust for $4.5 billion. The two deals overlap with another area in which RCA says cross-border investors were strongly represented: the portfolio space, where they accounted for 27% of such transactions.
However, institutional/fund capital sources went cross-border investors one better in terms of portfolio purchases, representing 35% of all such transactions in '15, RCA says. "This class of investors was the leading buyer of apartment, office and hotel portfolios in the year."
In particular, these buyers captured 43% of all apartment portfolio sales, a dramatic increase from the 24% share they had in 2014. The $7.6-billion Home Properties buyout by Lone Star and the $2-billion Greystar Apartment portfolio acquisition by Blackstone were standouts, says RCA, which notes that institutional/fund investors also led seven multi-billion dollar office portfolio deals.
Conversely, public investors notched back their deal-making in '15, with volume off 5% from the year prior. RCA notes that the FTSE NAREIT All Equity REITs price index fell 1% in '15, helping to explain the pullback in investment activity.
"It can be difficult for new acquisitions to be accretive for a REIT when share prices are falling," according to RCA. "The fear in the market is that this minor fall in share prices in the REIT space presages a fall in prices for the market overall."
RCA notes that in some key markets—notably Manhattan—the Moody's/RCA Commercial Property Price Index declined in the fourth quarter of '15 compared to Q3. The challenge here, according to RCA, is "to determine if these movements are something that will continue in line with the problems in the public equity markets."