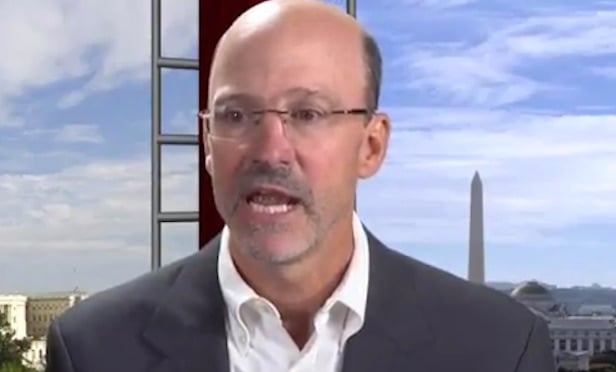 WASHINGTON, DC—In its midyear update, the Mortgage Bankers Association is predicting that commercial and multifamily mortgage originations will once again reach the half-trillion mark. However, MBA's latest forecast pulls back somewhat from the projections the association made in February.
At that time, MBA called for a new high watermark of $511 billion in loan originations, exceeding the 2007 record by $3 billion. This month, the forecast calls for $500 billion, essentially flat from the 2015 level of $504 billion. Conversely, MBA has increased its projection for multifamily's share of that pie: total originations of $273 billion, compared with the $262-billion projection in its earlier forecast. And it's maintaining its earlier projection that total commercial and multifamily mortgage debt outstanding will reach $2.9 billion by the end of this year.
In a video segment discussing the latest forecast, Jamie Woodwell, MBA's VP of commercial real estate research, cites the "economic uncertainty" creating headwinds. Nonetheless, he says," the fundamentals in commercial real estate and commercial real estate finance remain strong."
With regard to what's driving demand, Woodwell says, "There's been a lot of talk about maturities and how they're driving commercial mortgage originations. But when we look at the history, we really see sales transactions as a much bigger driver."
The current year began with "a little bit of a disruption:" in the investment sales market, with transaction volume down slightly in the first quarter compared to the year-ago period, says Woodwell. However, he says, with low interest rates, low yields and low cap rates as the backdrop for the near term, "we're anticipating that the sales market is probably going to come in a little bit below last year's level but still at a very strong clip." That in turn will continue to generate demand for commercial and multifamily mortgages for the remainder of this year.
From a capital supply perspective, "life insurance companies, Fannie Mae and Freddie Mac and banks all had record years" for commercial mortgage production in 2015. Looking at last year's Q4 on a year-over-year basis, for example, commercial banks saw an 82% increase in dollar volume from the year prior, the GSEs were up 24% Y-O-Y and life companies were up 19%.
"We're anticipating that most, if not all, of those groups will have record years again this year," Woodwell says. Conversely, CMBS—which saw a 2% Y-O-Y in Q4 of '15—has been a bit of a laggard, thanks to disruptions in the capital markets, which will slow the overall volume of originations for that sector.
The availability of commercial estate financing may also be hampered by new regulations taking effect this year. The Dodd-Frank risk retention standard requiring CMBS issuers to return 5% of a loan's value on their books, which takes effect in December, has already begun having an effect on the makeup of these deals.
"When you put it all together, though, there is a strong supply for commercial and multifamily mortgages," says Woodwell. However, he points out that the effects of global economic uncertainty, along with the new regulations, "remain wildcards."