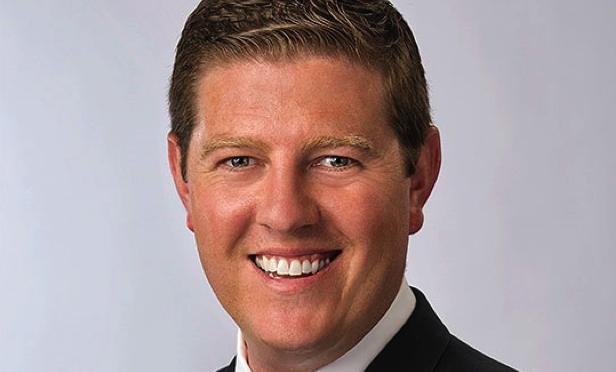 LOS ANGELES—Having a good relationship with a bank can provide borrowers with advantages they wouldn't otherwise have, PNC Real Estate tells GlobeSt.com. As borrowers seek to get the most out of their transactions, we spoke exclusively with PNC Real Estate's VP Robert Younkin about why this relationship matters and what it can afford borrowers if maintained properly.
GlobeSt.com: Why is it important for commercial real estate investors to have a good relationship with a bank?
Younkin: Bank credit-exposure costs are increasing from government regulation. Couple that with the abundance of non-bank capital providers competing for debt today and we see the risk/reward proposition of balance sheet lending becoming more difficult to justify on a programmatic basis in certain CRE segments. Banks remain very active, although I would expect to see a narrowing of focus toward clients who have gone out of their way to cultivate a mutually beneficial relationship.
Specifically in the Agency space, keeping a bank in the rotation will help your master relationship with the bank. It's an easy way to provide your bank with risk free or modified risk fee income, making balance sheet loans more available and with better terms. People may not always be making the connection, but ancillary income can often lead to better debt terms over time as the relationship grows.
GlobeSt.com: Other than bringing a bank more business, how can investors develop this type of relationship with a bank?
Younkin: I think relationships start through doing loans, and ancillary business solidifies and augments relationships. That's my personal view anyway. We have seen our Agency platform serve as an avenue to start as well as expand relationships with the broader offerings of PNC and its balance sheet. Try to refrain from a purely transactional mindset. "Hot money" comes and goes, but having consistent access to capital, through cycles, is one key difference where successful investors position themselves in good times, to get ahead in bad times.
We are seeing some borrowers at the time they reach capacity limits with their primary banking relationship. It's interesting to see some of the more active and successful clients outgrowing smaller banks, creating a need for another lender, so they step into a superregional player like PNC to add additional capacity.
GlobeSt.com: What else should our readers know about developing a good relationship with a bank?
Younkin: Think about your banking relationships as more than just your debt provider. Work at establishing and growing your relationships with two or three institutions for diversification. Look for ways to leverage your ancillary business to your benefit while positioning yourself for future opportunities.
To learn more, contact Robert at robert.younkin@pnc.com.
About Robert Younkin
Robert Younkin is a Vice President in the Multifamily group within PNC Real Estate.
Younkin focuses on Agency debt originations, which include Fannie Mae, Freddie Mac and FHA loan products for both conventional and affordable multifamily housing properties and manufactured housing communities. He leads a dedicated production team of five people and covers clients located throughout the Western United States. He works out of PNC's Los Angeles office.
Before joining PNC Real Estate, Younkin worked at Onyx Capital Corporation, focused on manufactured housing community finance as well as acquisitions and asset management on behalf of the firm's own account.
Younkin received a bachelor of art degree in business economics from the University of California, Santa Barbara.