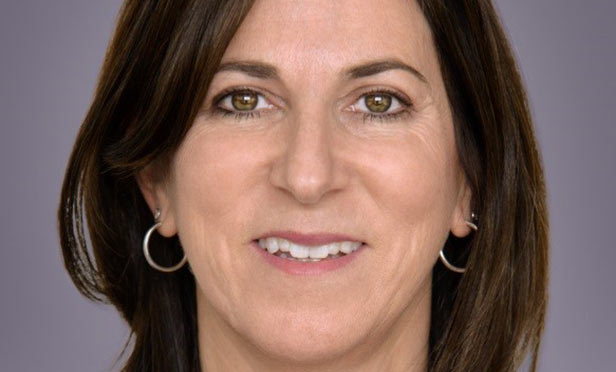 NEW YORK CITY—Once upon a time, money for construction was much easier to come by. But, as the downturn made abundantly clear, there were, shall we say, problems with that approach. Commercial real estate emerged from the Great Recession a more cautious industry, and part of that caution was lenders' approach to doling out capital, a condition that persists today, and for good reason.
Nevertheless, developers may not be aware of some of the options that are available to them that could make the process less painful.
"Lending has become much harder to get for the average borrower," says Sarah Garland, SVP at PNC Real Estate. "Lenders generally are reserving their construction lending for their relationship borrowers, stronger borrowers and for the home-run deals."
Tightened credit standards, coupled with great variations in lender appetite and increasing costs of construction—something that, at least for Texans, is sure to continue after Hurricane Harvey—add more layers of doubt to the process. So says Dan Sullivan, acting director of the Office of Multifamily Housing Production of FHA. He sees the role of the FHA as levelling that rather lopsided playing field. "The FHA brings stability to the market," he says. "Our role is to be countercyclical and offset that volatility."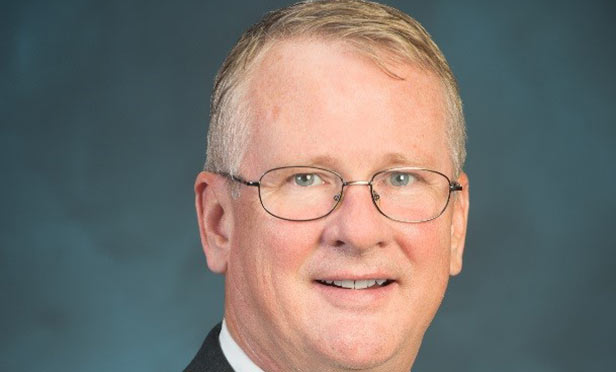 That might be particularly critical as the industry as a whole begins to sense less of a dynamic in fundamentals. "We're hearing more about an inflection point," he says. "Conditions aren't getting worse, but we're no longer seeing increases in rents to the extent that we had been. Relatedly, supply in some markets is way up. There are cranes everywhere, and it'll take those markets time to absorb that, and lenders will get cautious in those situations."
Of course, there are requirements that must be met before a new borrower can enter that level playing field—but they come with challenges. Check those boxes, and smaller developers will find that HUD "is a great option," says Garland. "Unlike the private sector, it services all markets all the time. Interest rates are lower and the proceeds are great."
Now, about those challenges. Certainly there are longer lead times, says Garland, and a HUD requirement for Davis-Bacon wage-rate determinations. Nevertheless, she adds, Davis-Bacon wages are simply "another factor you need to consider," when deciding whether or not to go with HUD financing.
It should be noted here that, even if a potential borrower finds the lead time problematic, there are options. "Because HUD can take some time, it's not usually used as an acquisition product," says Garland. "There are a lot of deals with pre-development costs that need seed money to get the deal started." For that reason, most lenders, PNC included, have a community development bank that operates "on the ground level, doing small redevelopment or acquisition loans to get that deal off the street."
FHA's construction-to-permanent loan, says Sullivan, is one of a kind. It converts at final endorsement after construction is complete and the interest rate and terms are set at the beginning of construction, he says. But you have to come with a track record.
"We're very tolerant of developers who are small scale," he notes. "That said, we require experience; we will either validate or disagree with the underwriting of the lender—and usually we agree. But the underwriter needs to ensure that the borrower has the experience and competence to put the deal together. If the borrower hasn't ever done multifamily, they probably want to partner with someone more experienced."
Track records help, but as Sullivan sees it, you need to come with more, such as "a development team, site control, an architect with plans and specs, a contractor and owner and a proposed management agent." And lender backing "to prove that the deal is feasible, that if they build it, someone will live there and pay for the privilege of doing so."
And don't forget the environment along the way. "Lastly, it needs to be a clean site," he says. "Sometimes we'll use FHA funds to finalize environmental cleanup. But ultimately, it has to be clean."
In fact, green and affordable opportunities loom large on PNC and HUD's radar. "In the past year or so we've reduced our pricing for affordable and green projects," says Sullivan. "From October of last year to this past August, we did 150 closings on new construction. Of those, 72 were affordable." Some 36% of HUD's loans were market rate, and of those, 36% were green.
So, what's the outlook? Despite softening in growth, "The overall multifamily market continues to be really strong because so many people have been priced out of homeownership," says Garland. "At some point there will be not enough naturally occurring affordable. But interest rates are still in our favor and demand doesn't seem to be going away."
Sullivan noted that "we've been getting much more efficient and faster and able to do more. We did $11 billion in fiscal year 2016 and we're anticipating $16 billion this year. Given market conditions, it will stay robust."
Sarah Garland is a senior vice president responsible for FHA Production as well as Fannie Mae and Freddie Mac Affordable Production for PNC Real Estate.
Prior to joining PNC, Garland served as Fannie Mae's national director of multifamily affordable housing. She was responsible for the production and management of all multifamily affordable products such as tax-exempt bonds, low income housing tax credit transactions and affordable housing preservation transactions. She was also instrumental in providing executive oversight and management in fostering and growing Fannie Mae's affordable lender relationships.
She has also served as a vice president for a large national bank, where her responsibilities included oversight of community lending activities in Southern California, Arizona, New Mexico and Texas.
Garland is considered an industry specialist in affordable housing finance and has proved to be a resource for organizations and publications such as Southern California Association of Nonprofit Housing, Institute for Responsible Housing Preservation and other industry organizations.
She holds a bachelor's degree in political science and international relations from the University of California, Los Angeles.
Dan Sullivan is the Acting Director of FHA Multifamily Production in HUD Headquarters. Prior to working at HUD Headquarters, he worked from 2002 to 2009 as the Chief FHA Underwriter for Reilly Mortgage, and then Wells Fargo Multifamily Capital.
Mr. Sullivan started his career in multifamily in the Seattle HUD Office as a Multifamily Housing Representative (1988-1996), and then worked in HUD Headquarters on the Preservation and Mark-to-Market Programs (1997-2002).
He spent six years in the U.S. Navy and graduated from the University of Washington with a degree in Mathematics.