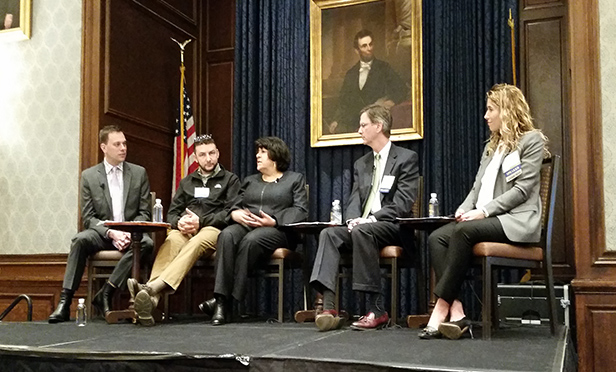 PHILADELPHIA—Co-working, maker and creative spaces are changing Philadelphia's neighborhoods, bringing new firms to the City and creating opportunities for technologies to be developed and companies to grow, according to a panel of market participants convened by the Urban Land Institute's Philadelphia District.
"What's been so exciting is to see the sense of possibility, the sense of purpose, and the sense of community that's being built right here in Philadelphia," says Brian Selander, entrepreneur in residence at SeventySix Capital, who moderated the "Imagine, Invent, Invest—Building for Innovation" panel. "The bar to starting something new has never been lower, and that is a massive opportunity for us, because the bar to building community has never been lower as well."
Panelists focused on recent redevelopments and repurposing of several properties in the Philadelphia market, including the Edward W. Bok Technical High School, now known as BOK, a former vocational-technical training school in South Philadelphia that has been repurposed with retail, maker, and community spaces; the uCity Square area that includes the Science Center and Pennovation Works, a University of Pennsylvania incubator space.