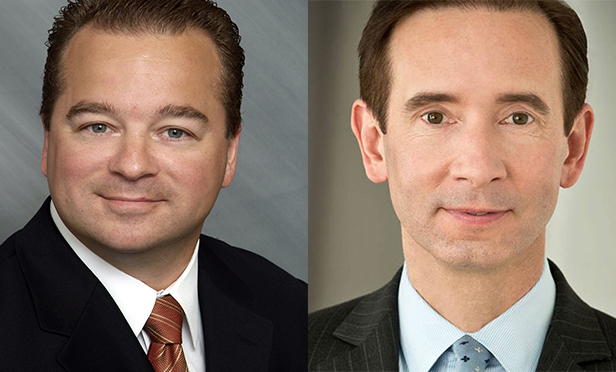 EVESHAM TOWNSHIP, NJ—The busy Whole Foods store on Route 73 in this Burlington County suburb of Philadelphia continues to pack in shoppers, as observers try to parse out the meaning of Amazon.com's $17 billion purchase of the grocery chain. The store here is one of 17 stores statewide that are included in the big acquisition.
Developers who specialize in grocery-anchored retail development say food stores will need to reinvent themselves and continue to redesign their amenities to remain competitive.
"I think people in the supermarket, grocery, food business, have to take a big gulp," says Andrew Somple, SIOR, a senior vice president with NAI James E. Hanson. "Amazon now has their targets on them. For a long time, Amazon had its targets on the consumer goods industry, now it's moved to produce."
In an exclusive interview with GlobeSt.com, Somple calls Whole Foods "the Cadillac of the food industry." He says he expected Amazon to make an overture for an online food business like Hello Fresh or BlueApron.com.
Most observers think the over-arching struggle for dominance pits Amazon against Walmart Stores.
Walmart enjoys very low real estate costs with its stores, says Somple, approaching warehouse-level rents. "They're not paying an overly exorbitant rent to be in retail stores," he says. Walmart has a significant stock of prepared food items, and Amazon may be able to compete better with the prepared meals offered at Whole Foods, Somple says.
Matthew K. Harding, president and chief operating officer of Levin Management Corporation, which manages a large number of grocery-anchored retail properties, calls the Amazon move "an endorsement of bricks-and-mortar retailing."
"Amazon's been trying to grow its grocery business without a true bricks-and-mortar presence, and this really shows they've really decided they need a strong bricks-and-mortar presence to grow that business," he tells GlobeSt.com. "I think an investor owning a grocery-anchored shopping center shouldn't feel threatened, but should feel comforted in a sense."
The Amazon move doesn't change the way Levin looks at grocery stores, Harding says.
"Grocery is still one of the best anchors of a retail property you can have," he says. "It brings people to the property twice a week, so probably the most frequent visit of any kind of retailer. If anything, I think it will make the grocery industry even better. It will step up the competition a little bit, and will encourage other grocers to improve their business as well."
Shop-Rite and Stop 'N' Shop have been expanding their prepared food offerings and online ordering with store pickup for a while, Harding says. German grocer Lidl has announced plans to enter the North American market, while Aldi has announced a 900-store expansion.
Somple thinks the prepared meals sector of grocery will see an uptick with the Amazon move.
"It's a cheaper version than going to a restaurant," he says. "Amazon with Whole Foods will be able to do organic prepared foods, and now they've got the ability to do deliveries."
Harding says the odds are small that grocery stores will transform into showrooms where people see a limited number of sample products and order online.
"You want to pick the tomato you like or the head of broccoli, so I don't think that translates as easily to grocery," he says. "On a broader theme, I think people still want to go to the store, buy something, and walk out of the store with it."
Industrial brokers need to be aware of the needs of e-commerce companies, particularly for distribution center space, Somple says. "Inevitably, that's the direction," he says. "Whether it be hub-and-spoke or last mile, any design of new buildings, whether it be truck ports or trailer parking, extra conveyors or lift systems, that's an ingredient that goes in the mix today when you're doing these deals."
Harding's advice for retail developers is to provide good support for a grocery anchor store, such as convenient drive-up spaces for pickup when people have ordered online. In one property, Levin is removing part of a building to match the grocer's prototype for pickup spots.
"It really is trying to reinvent while you're redeveloping space," he says.