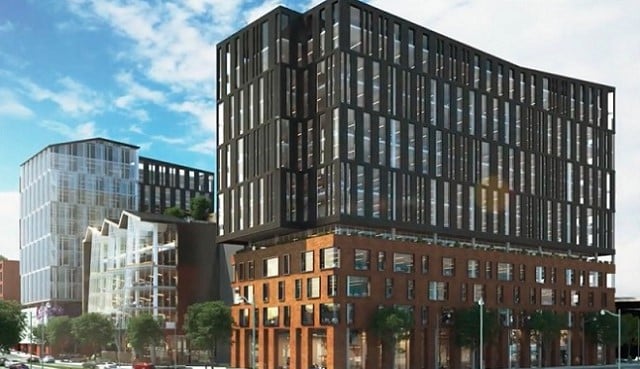 CHICAGO—The top US office markets posted generally solid performances in 2017, with average lease rates going up, and vacancy rates trending down, according to a new report from Colliers International. The company attributes much of the vibrancy to the need among tech-oriented tenants to expand. But the prognosis for 2018 is not uniformly rosy.
"There is a clear bifurcation in demand," Stephen Newbold, national director of office research, tells GlobeSt.com. Tenants occupying high-end, class A spaces in the most prestigious submarkets have agreed to pay record-setting rents, but many older spaces are being left behind.
Tech-oriented markets such as Seattle and San Francisco have benefited the most. Seattle's vacancy rate dropped from 7.6% to just 5.4% in the last quarter, Colliers finds, and is now the lowest in the nation. Amazon, of course, had much to do with that drop. It moved into 528,000 square feet across two properties in the Lake Union submarket, which now has a 3.1% vacancy rate.
Tech firms accounted for about 60% of San Francisco's 2017 leasing, Newbold says. In the fourth quarter, Dropbox signed up for 737,000 square feet at 100 Owens St., the largest lease in market history. Furthermore, Okta took 207,000 square feet 100 First St., Atlassian signed for 126,900 square feet at 350 Bush St., and Twitter renewed its 215,000 square feet lease at 1355 Market St.
Across the top ten office markets, Newbold says, there were 43 leases in 2017 for more than 100,000 square feet. Of those, 11 were by Amazon, and 21 were in the Bay Area. "That speaks to tech's dominance."
But this is not a niche industry that restricts itself to a few West Coast hubs. Its services are needed throughout the economy, and landlords in many metro areas have filled properties with tech firms. Newbold says that cities like Charlotte, Raleigh-Durham, Portland and others have the quality of life and educational institutions that tech needs to thrive. "It's not just the top ten markets; it's secondary cities as well."
When it comes to tech, "there is no slowdown in sight," Colliers says. And co-working space operators, especially WeWork, are also expanding aggressively.
In Boston, for example, it will backfill 100,000 square feet of space at 33 Arch St. once Digitas relocates to its new headquarters at 40 Water St. in Congress Square, and seeks another 250,000 square feet in the CBD.
Overall, Colliers believes supply-side risks have diminished. In Chicago, one building on the verge of completion has yet to land a tenant, but demand seems at least adequate for the next generation of trophy towers now rising along or near the city's riverfront. But Colliers does sound a note of caution when it comes to Los Angeles. Developers in that city have about 3.1 million square feet of new space underway, and "the bulk of this space remains available."