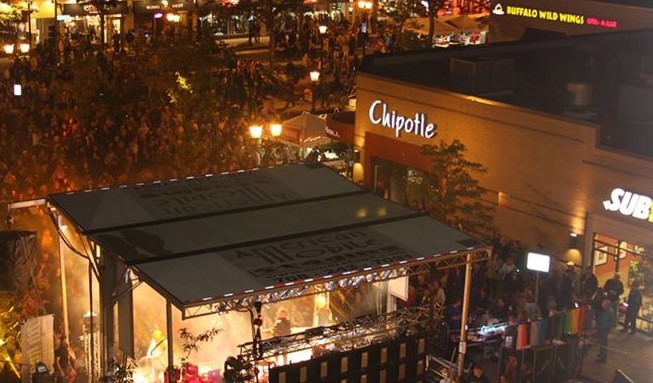 CHICAGO—The apartment boom around downtown Chicago will continue in 2018, but the boom has finally spread to the suburbs as well, and the region's municipalities can play a big role. Transit-oriented developments near train lines are all the rage, but luxury renters want something in addition to great transportation options.
"Keeping the downtown core alive for as much of the day as possible is key," Bryan Farquhar, senior manager, real estate development, Opus Development Co., LLC, tells GlobeSt.com. "There are amenities we look for," including entertainment options, groceries, and restaurants, and in the best-case scenario, each should be accessible by foot.
The City of Elmhurst, a western suburb, put forward a new plan for its downtown in 2016, recommending it "become a neighborhood for its residents, a focal point for the community, and a destination for the region." A revised zoning code was one of the most important changes, as the new rules allow for higher residential buildings that boost neighborhood density.
As reported in GlobeSt.com, those moves helped the Minneapolis-based Opus Group start construction on a luxury mixed-use development in Elmhurst's downtown. The six-story, transit-oriented development is just the latest addition to its suburban portfolio and will feature 164 residential units and more than 7,600 square feet of class A retail space. The company recently completed Uptown La Grange – a five-story luxury apartment community located 17 miles west of downtown Chicago in the Village of La Grange.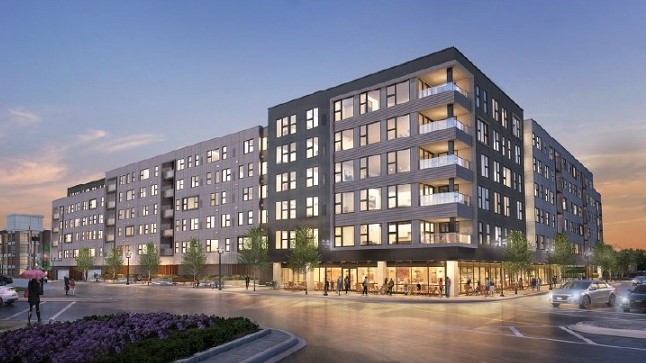 Like the LaGrange development, the Elmhurst site provides an easy commute via Metra to downtown Chicago. Opus began construction in November and expects to complete the building, located at 100 N. Addison, by next spring.
Developing and leasing such projects in the past few years has provided some surprises, Farquhar says. When the company began, they thought most of the future renters would commute to jobs in downtown Chicago. Many residents do just that, but another important group also appeared.
"They want luxury living, but don't want to go downtown," he says. Instead, this group works from home, and spends a good deal of time within their own suburban downtown or using the on-site amenities. "Our renter profile is very diverse, and that's an encouraging thing to see."
Opus' designers have to keep that diversity in mind when deciding which amenities to include at a given property. Those who work from home sometimes want the ability to conduct meetings in separate conference rooms, an especially important amenity for families with small children. "When there are kids at home," Farquhar says, "both of you can't be on calls at the same time in the same room."
Developers completed around 5,000 new suburban units last year, according to Marcus & Millichap, roughly equal to the number completed in Chicago and a huge jump over the previous year. The level of suburban activity will be similar this year, and that means the market could be due for a change.
"It's a lot more difficult to find suitable sites," Farquhar says. But "I think there is still a little runway."
Opus Development Co., LLC is the developer of the new Elmhurst property and Opus Design Build, LLC is the design-builder for the project. Opus AE Group, LLC is the architect of record and structural engineer of record. Hartshorne Plunkard Architecture is the design architect and ESG Architects is the interior designer. The project is a joint venture with Principal Real Estate Investors.