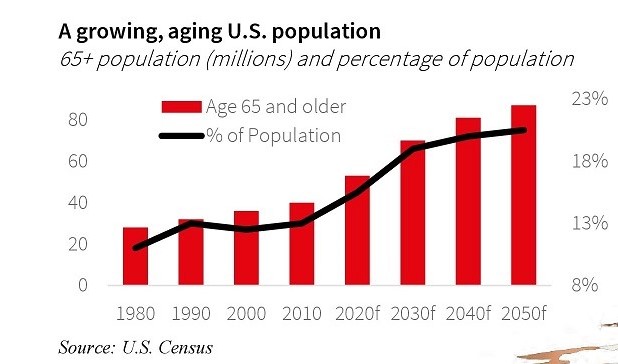 CHICAGO—A hospital-centric system has dominated US healthcare for generations, but demographic change, technology advances and shifting consumer preferences have started pulling that system apart. Furthermore, an aging population has placed new demands on healthcare providers, who face pressures to expand care, control costs and ease access to services.
That's a tall series of orders to fulfill. But healthcare providers of all sizes have responded to the challenge and now use real estate to serve patients more efficiently and effectively, according to a new study on the sector by Chicago-based JLL.
"Real estate is a key lever to capture demand in the war for patients," JLL says. "The manifold benefits of more diverse offerings for care are fueling a swell in off-campus locations that, together with future-friendly healthcare delivery, help boost revenue and trim costs."
Healthcare is no longer an afterthought in the world of commercial real estate. JLL points out that it has become the fastest growing sector in the US economy. Spending jumped 33% since 2000 alone and now accounts for 17.9% of GDP. And through 2025, company experts forecast that spending will grow by another 5% or more annually. That spending growth has fueled a surge in healthcare employment, now growing faster than any other sector in the US workforce. It now comprises 12.2% of the nation's workforce, and over the next decade will grow another 18%.
"This momentum points to an overwhelming hunger for more modern, intelligent locations, as rapidly as possible," JLL says. "Add in our aging population, and long-term stability of this demand is all but ensured."
The data show that 73% of US healthcare spending comes from the 50-plus population. And the US Census estimates that the number of people 65 years old and up will nearly double by 2050, dramatically increasing both the number of doctor visits and medical expenses.
The providers that offer the right location for the right care will hold onto or even increase their market share, JLL says. But "rising to this occasion isn't particularly easy in an era of decreasing reimbursement-per patient models and operating income pressure."
"A Kaiser Family Foundation analysis of Medicare spending shows average annual growth in Medicare spending per beneficiary was just 1.3% between 2010 and 2016, down from 7.4% between 2000 and 2010," JLL adds. "Meanwhile, the aging of the baby boom generation will increase Medicare enrollment by 3% annually through 2025."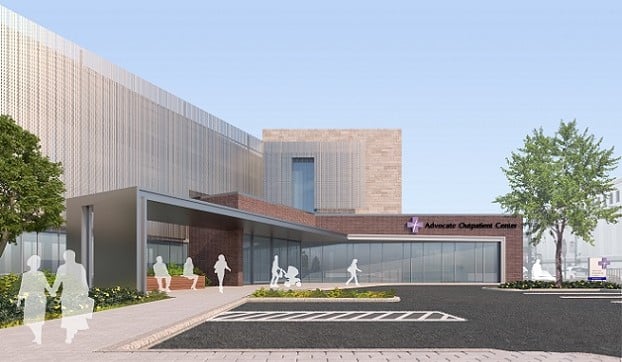 It has become common for healthcare providers to seek out, preferably in dense residential areas that patients can reach easily, a scattering of smaller spaces, including urgent care and outpatient centers, smaller-scale micro-hospitals and health-system sponsored wellness centers. Potential locations even include former big box retail buildings left vacant by users that can't compete with internet retail.
These moves have the added benefit of allowing healthcare professionals to keep up with changing cultural preferences. "The younger generations of patients have grown up accustomed to on-demand service and authentic experiences," JLL says, something the big, centralized hospitals of yesteryear did not provide.
Millennials "don't want a one-size-fits-all hospital campus. They want more convenient locations, with smaller, more concentrated offerings, at convenient times and self-directed—and when they find the right fit, this brand-loyal generation is likely to keep the faith."