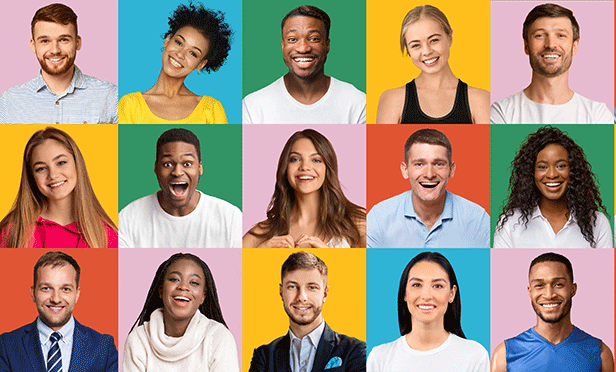 In recent years, the commercial real estate industry has consistently gained traction among younger professionals. As new generations enter the business, commercial real estate continues to benefit from fresh viewpoints, innovative practices, new approaches to dealmaking, inventive technology and more.
Grasping at the vast opportunities within the field, young professionals continue to seek advice and receive guidance from industry veterans, while utilizing progressive approaches and tech-forward skillsets. With countless new workplace experiences, this outstanding generation of professionals generates revolutionary practices, creates robust activity and revenue for firms and serves as forward-thinking advisors to clients.
Having worked through the upending COVID-19 pandemic and a full market cycle, today's young professionals have learned how to quickly adapt and navigate through large crises and smaller everyday issues. Gaining strong industry backgrounds, these professionals are working to understand the industry's future and the nuances of today's ever-evolving market.
Many corporations are shifting their company cultures and evolving their hiring practices in order to better accommodate the healthy influx of new talent, upon acknowledging the innovative opportunities that younger professionals can provide within the field. As a result, companies are benefitting from new perspectives, differing experiences and diverse workforces, therefore positioning themselves for continued growth and ensuring a promising future for the industry.
In effort to promote the industry's accomplished young professionals, GlobeSt. Real Estate Forum is once again looking to distinguish and honor the individuals that are making strides and creating lasting impacts on the commercial real estate industry.
For the 2022 Fifty Under 40 recognition, GlobeSt. Real Estate Forum is seeking ambitious and talented professionals, under the age of 40, who hold solid track records of noteworthy transaction volume and significant contributions to their company's overall success. These young professionals stand out among their counterparts and will likely serve at the helm of CRE organizations in the future.
The 2022 Fifty Under 40 recognition will highlight the industry's best and brightest individuals as a major component within GlobeSt. Real Estate Forum's annual Career issue, which will be distributed this year in June. The selected young professionals will additionally gain recognition on GlobeSt.com.
The deadline for nominations is February 25, 2022. To apply, click here.
For additional information, please view the recognition's FAQs page.
To stay up-to-date on GlobeSt.com's commercial real estate coverage, we invite you to register for our daily and weekly email newsletters.
---
---