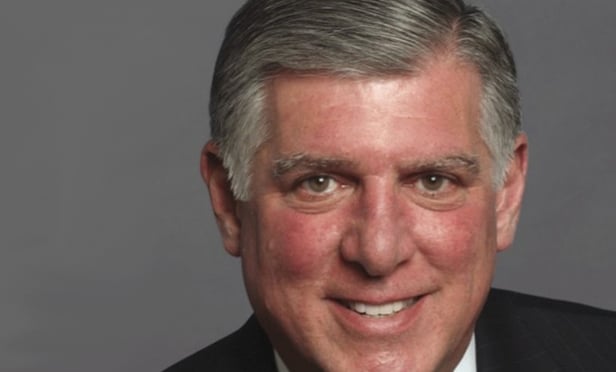 NEW YORK CITY—The demise of retailers is rapidly accelerating. The Wall Street Journal on Saturday reported that since the first of January, 2,880 retail locations have been shuttered amid a new wave of bankruptcies including bebe stores, Rue21, Payless Stores, RadioShack, Gander Mountain, Limited Stores, and the list goes on, and on. The retail sector was in its own version of a housing bubble, and now it's bursting.
Over the past three decades, retailers were on an expansion spree, land-grabbing locations, in some malls, more than one. All the while, the Internet was gearing up to do to apparel companies what it had done successfully to bookstores, sapping their margins and eliminating pricing power. Mall owners are beginning to realize that we are in a new normal and have begun the transition of vacant spaces into grocery stores, entertainment venues, food and beverage gathering places, and other alternative uses.
The tipping point is upon the retail sector, and it is going to be a rough slog as retailers and mall owners race to adjust.
Job Listings
REALTY OPERATIONS GROUP Sr. Commercial Property/Building Manager (NEW YORK, NY) Manager will provide leadership and oversight for all daily property operations including contract administration, building staffing and tenant relations. Position will require the preventive maintenance and preservation of the mechanical infrastructure and common elements of the property.
PASSCO COMPANIES, LLC. Portfolio Analyst (Multifamily) (IRVINE, CA) Analyst will support VP of Asset Management, and Asset Managers, with multifamily portfolio performance administrative reporting and analysis; assist in preparation of annual budgets; prepare asset valuations; and prepare hold/sell analysis.
CITY OF ELK GROVE Planning Manager (ELK GROVE, CA) Manager will play a key role in the process of converting from contracted planning services to a full-scale, in-house planning function. Under the direction of the Development Services Director, the Planning Manager will be responsible for hiring and managing planning staff and additional contractors.
BREATHER Construction Project Manager (SAN FRANCISCO, CA) Position will work closely with real estate, city operations, and design teams to coordinate and execute interior office construction projects and support Breather's growth in San Francisco and Los Angeles.
MCDONALDS CORPORATION Real Estate Coordinator (WALNUT CREEK, CA) Position will coordinate various procedures designed to expeditiously complete Real Estate projects and other Regional Real Estate related activity. Key customers include Real Estate Manager, Area Real Estate Managers, Construction Manager, Ares Construction Managers, and Regional and Home Office Staff.
JLL Vice President – Production Support (CHICAGO, IL) Vice President, Production Support will manage and mentor the screening team, in addition to managing the pipeline of new business. Position will possess an in depth knowledge of both the Fannie Mae DUS and Freddie Mac Program Plus programs and be able to structure proposed multifamily loans, including both conventional and affordable transactions.
CLOROX Assistant Manager, Corporate Real Estate (PLEASANTON, CA) Position will evaluate and execute Real Estate transactions to meet business needs; develop and publish portfolio metrics and reporting; date tracking and follow up, ensuring quarter and year-end requirements are complete; and assisting business units and functions with Real Estate forecasting inputs.
NYL INVESTORS, LLC Commercial Real Estate Originations and Acquisitions Analyst (NEW YORK, NY) Duties include: equity real estate acquisitions; lending experience, other otherwise understanding of how a loan is structured; commercial real estate valuation; and modeling in Excel or ARGUS.