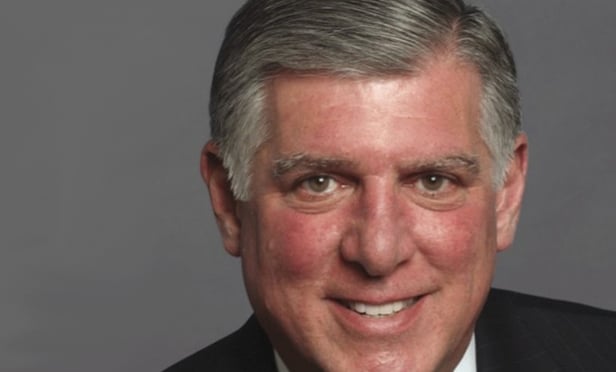 As if it wasn't hot enough with the heat-wave slamming the US, the Financial Times began a series of articles over the weekend trumpeting that for the hedge funds that slapped down bets against the tottering US housing market, the financial crisis was the biggest money-spinner in generations. However, just ten years later, investors now think they have found the next "big short," this time in the retail industry.
According to the article, the bubble is catastrophic, with the accelerating rise in internet sales combined with dramatic overbuilding of stores. Credit Suisse estimates that as many as 8,640 stores with 147 million square feet of retailing space could close down just this year — surpassing the level of closures after the financial crisis and dotcom bust. The downturn is hitting the largely healthy US labor market — the retail industry has lost an average of 9,000 jobs a month this year, according to the Bureau of Labor Statistics, compared with average monthly job gains of 17,000 last year. Clearly, retail is under stress, and the owners of malls, power centers, strip malls and the like are all reeling from a rising tide of fear that their industry is cracking at the seams.
I'm not sure that we are facing a train in the tunnel, but who knows, no one predicted that the cracks in the concrete in 2007 were signaling the Big Short.
JOB LISTINGS
USAA REAL ESTATE COMPANY Director/Sr. Director, Office Asset Manager (SAN ANTONIO, TX) Role will be responsible for developing and executing property level strategies to enhance and protect asset value, meet investment objectives, and oversee key asset management issues of assigned office properties and/or portfolios. (Sponsored Job)
REALTYMOGUL.COM Senior Associate, Underwriting (LOS ANGELES, CA) Associate will analyze, interpret, underwrite, process and close commercial and multifamily real estate transactions on both a debt and equity basis; and assist with preparing investment opportunity submissions relative to financial strengths and weaknesses, risk assessments, strength of sponsor/guarantors, collateral and deal structures.
ULI Associate, Los Angeles District Council (LOS ANGELES, CA) Associate will serve as an integral member of the team responsible for engaging local members, managing committees and programs, and working with partners to advance the mission of ULI and deliver value to members.
SANTE REALTY INVESTMENTS Multifamily Asset Manager (CHANDLER, AZ) Manager will oversee all onsite and remote property managers in assigned portfolio of multifamily properties; establish property management agreements for each property; and monitor onsite and local property managers competency and performance.
CITI REALTY SERVICES Global Strategy & Analytics Head (NEW YORK, NY) Role will oversee development and quality control of analytics to support management decisions primarily for consolidations, dispositions, purchase/lease, city plans, business specific planning/review, and sale/leaseback.
TEXAS A & M UNIVERSITY: DEPARTMENT OF LANDSCAPE ARCHITECTURE & URBAN PLANNING Instructional Assistant Professor (COLLEGE STATION, TX) Ph.D. degree in urban and regional planning and three to five years of professional experience in land development required. Candidate should be qualified to teach core and elective courses in the professional degree programs in urban planning and land development.
CIM GROUP GM, Retail Property Management (MONTCLAIR, CA) Manager will be accountable for the overall management and operation of the retail asset; and effectively administer policies and procedures to promote well-managed, well-maintained buildings and grounds at company-owned retail properties.
SPIRIT INVESTMENT PARTNERS Analyst (STAMFORD, CT) Analyst will work directly on all aspects of Spirit's asset management activities including portfolio operations, construction projects, financing, investor relations, leasing, and disposition decisions; and maximize total return for each assigned asset through the analysis of property efficiencies, revenue and expense management,