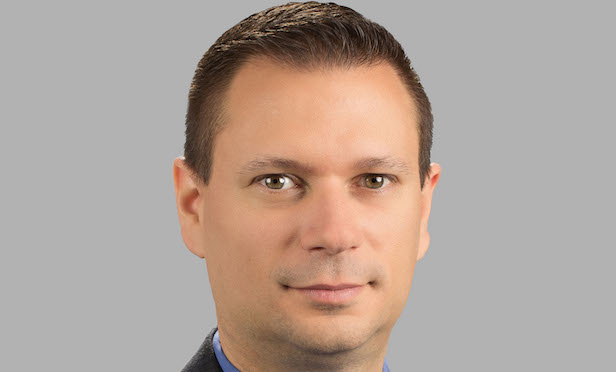 NEW YORK CITY—If owners continue to upgrade Manhattan's office supply with new development or renovations, and talent including millennials keeps coming to the city to work, New York will maintain and attract businesses, bolstering CRE. Cushman & Wakefield arrived at that conclusion with its Economic Overview and Office Leasing Year-end reports for 2017.
"New York continues to be the place for companies to maintain a significant presence," said Lou D'Avanzo, Cushman & Wakefield's vice chairman, managing principal, Midtown Manhattan, in a press briefing call on Wednesday. "Companies don't leave New York City because they want to. They leave when they have to."
Larger Office Space Leases
"2017 was the year of big deals with more than 40% of lease activity attributed to leases greater than 100,000 square feet," said D'Avanzo. This far exceeds the 28% historical average for leases of this size.
Richard Persichetti, regional director, Tri-State & Northeast, research at Cushman & Wakefield, presented data on leases. Fifty-six leases over 100,000 square feet were signed, which was the highest on record, well above the historical annual average of 45 signed leases. For the 250,000 and over square-foot leases, 22 were signed, the most in any given one year on record. The previous record for this size lease was in 2004, when 16 leases were signed.
CBRE reached similar conclusions on trends of large office leases, as reported earlier this week in GlobeSt.com.
Employment Data
The principal economist, Americas, head of applied research at Cushman & Wakefield, Ken McCarthy, said New York's employment growth slowed in 2017, which was still a healthy year. Comparing New York to the rest of the country, there has been strong economic expansion both nationally and in New York since 2010, with New York outpacing the country until last year. Employment growth peaked in 2014, at 3.4% for New York, while it was 2.2% for the US as a whole. In 2017, the employment growth was 1.2% in New York, and 1.3% for the US.
There was a net increase of abut 53,000 jobs in New York, during the last year through November. The office-using sector of the economy grew at about the same pace as the market as a whole, and was up by about 18,500 jobs through November.
With unemployment down at both the national and local level around 4%, McCarthy points to increasing difficulties in adding jobs with an economy running out of qualified people. "I think that's going to be the biggest constraint on job growth going forward," he said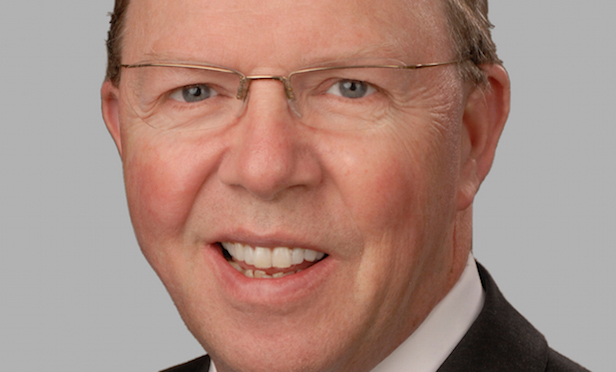 However, McCarthy said New York highly benefits from millennials still wanting to move to urban environments, more than many other cities. "New York can continue to benefit from its location, the wiliness and desire of companies to want to locate here," said McCarthy. He pointed to Discovery Communications' recent plans to move its global headquarters from Silver Spring, MD, to New York, NY.
Leasing and Vacancy
The financial sector did very strong with a rise in employment to levels not seen in 16 years, reaching approximately, 490,000 employees. It added 12,700 jobs by November.
TAMI was soft last year. However many of the jobs added to financial services were tech positions, McCarthy noted JPMorgan Chase leased space at Manhattan West for their tech representatives and MasterCard did the same.
Financial services, TAMI and the public sector continued to dominate taking space in New York CRE in 2017. In new leases, with year-over-year comparisons to 2016: financial services experienced a 60% increase, leasing 5.5 million square feet; TAMI increased space by 12%, with 4.3 million square feet leased; and the public sector increased office space by 59%, leasing 2.5 million square feet.
Asking rents were down in 2017, due to new developments in the pipeline. Concessions remain at historically high levels. New construction is reaching record levels with 2018 to 2019 projected to be the highest two-year level of new construction since 1985 to 1986. This building boom is resulting in 13.7 million square feet of new development available to lease. Cushman & Wakefield researchers note rents for these new buildings will be higher while decreasing the rents for Class A office properties.
Vacancy rates dropped in overall Manhattan to 8.9%. They fell in Midtown to 9.5% and in Downtown to 8.7%. In Midtown South, vacancies were up, reaching 6.53%.