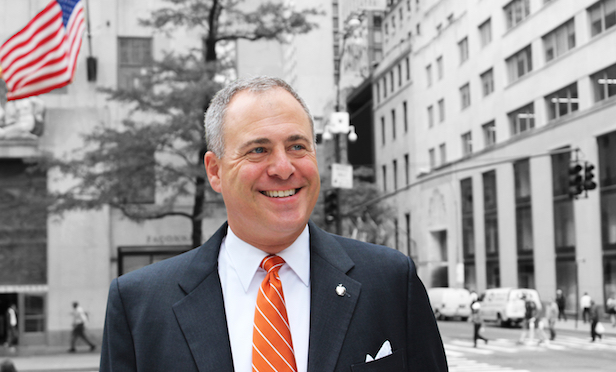 NEW YORK CITY—Kent M. Swig, the president of HelmsleySpear, LLC, has announced the appointment of Scott M. Bloom as a principal, executive VP and director of the firm.
For more than 12 years, Bloom has been the president and managing member of a commercial real estate brokerage firm he founded, Bloom Real Estate. Its main services are acquisitions, dispositions, lease reviews and lease administration.
From 1989 through 1999, Bloom was a director at Newmark Night Frank, and immediately afterward through 2005, he was a senior director at Williams/Colliers.
HelmsleySpear notes he has acquired a deep understanding of complex transactions with years of experience in commercial brokerage services including office, retail, medical, hotel and investment sales. In a press release, the company indicates Bloom's background including his work in the general commercial market well suits the strategic needs for company's future goals.
"As a 2012 REBNY Deal of the Year award winner, he leads by example. He will be a valuable asset to our firm and will greatly assist our efforts to expand our premier commercial real estate service to the New York City real estate market" says Swig.
In 2012, Bloom won the Real Estate Board of New York's annual retail deal of the year award for brokering Key Food's lease at 55 Fulton St. It was called the "Retail Deal Which Most Significantly Benefits the Manhattan Retail Market," as reported in the Commercial Observer.
Bloom graduated from Syracuse University and serves on the boards of directors for the Federal Drug Agents Foundation, Most Valuable Kids and High School for Leadership and Public Service.