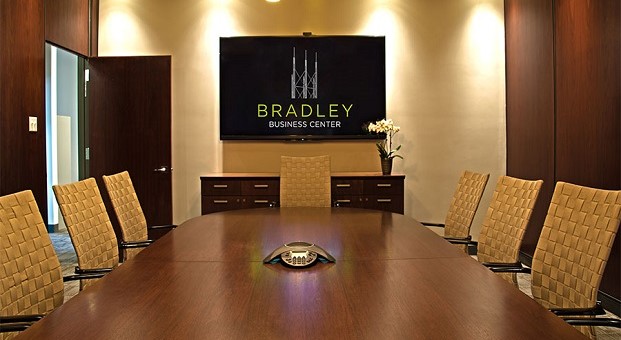 CHICAGO—Many experts believe that co-working spaces will be one of the big drivers of the US office market over the next few years. And in Chicago, co-working providers are just beginning to establish significant spaces beyond the Loop and West Loop submarkets. By this summer, for example, officials from Chicago-based Hansen Realty and its joint venture partner Centrum Partners expect to put the finishing touches on a new co-working space at their Bradley Business Center, a 500,000 square foot mixed-use complex in the North Center neighborhood.
"North Center is one of the hottest neighborhoods in the city for families," Brett Berlin, Hansen's marketing and sales director, tells GlobeSt.com. Like a growing number of people these days, many of these family members run small businesses out of their home and would prefer to keep home and work life separate. "You see co-working spaces popping up right and left in the Loop," but for entrepreneurs in North Center, there are currently few options.
"We are going to be a unique product in this marketplace," Berlin adds, and "have the same amenities that you find downtown, but much cheaper."
The 23-acre business center, located at 2500-2640 W. Bradley Pl., will have a new fitness center for tenants in 60 to 90 days, and shortly after that, Hansen will debut the property's new roof-top deck. The complex already has about 5,000 square feet of private, executive office spaces occupied by a variety of tenants, including a small healthcare company and a hedge fund manager. "We had a tremendous amount of success leasing these offices," Berlin says.
The co-working space will have about 7,000 square feet and "be a more collaborative community." Its users will also have floor to ceiling windows, lots of natural light, meeting spaces, including a conference room off the roof-top deck and ping pong and foosball tables. And the vast amount of parking available at the Bradley center may make this co-working space unique. "That's not really something the others offer," says Berlin.
Not so long ago, the Bradley center had a lot of raw, empty warehouse space. But Hansen and Centrum have nearly filled it with a diverse array of tenants. For example, cable provider RCN, Warner Brothers, Lil Kickers soccer academy and IK Gymnastics took space in the 2640 Bradley building, the project's first phase, and Collectors' Car Garage, a "country club" for luxury car owners that provides climate-controlled storage and concierge services, leased about 60,000 square feet in 2500 Bradley, the second phase. The development only has about 80,000 square feet still available.
"We're really making a push," Berlin says, "to get our final tenants in here."