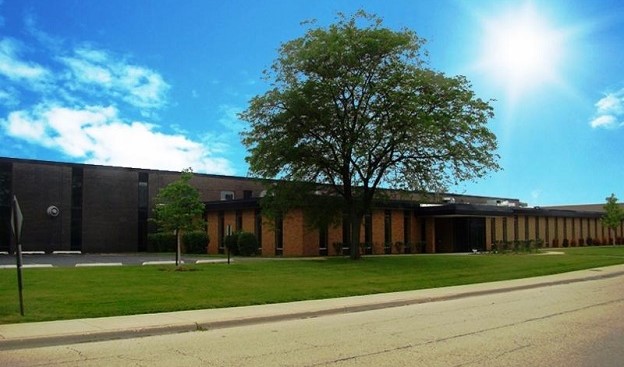 CHICAGO—Many north suburban manufacturers are ready to expand their operations, but finding great manufacturing space in the submarket can be tough. However, after an 18-month search Chicago-based Matrix Financial Partnership LLC, has found a new home. The company has just bought 3411 Woodhead, a 117,000 square foot industrial property on 4.11 acres in suburban Northbrook, from Molto Properties, an investment and management firm that specializes in industrial property.
Brett Kroner and Keith Puritz of Avison Young represented Molto and Dan Prendergast of Darwin Realty represented the buyer. Prendergast tells GlobeSt.com that Matrix, which is the real estate arm of three related manufacturing companies, was always looking to buy, rather than rent.
"They are coming out of a building that they owned, and owned for a long time, in Skokie," he says. But Matrix outgrew their space, and for some time has made due by using three additional spaces around Skokie and Northbrook, but "they needed to get everything under one roof."
"There is a certain type of user, manufacturers especially, that can get entrenched in a building," he adds. Frequently they have a great deal of expensive equipment that is tough to move, so instead they start colonizing adjacent or nearby spaces. Matrix had done as much as it could with that strategy, and with interest rates remaining so low, buying "was a more attractive route instead of leasing a building."
It wasn't easy, he adds. "There is a limited inventory of manufacturing space," especially if, like Matrix, the prospective buyer needs things like heavy power and a significant amount of office space. This search lasted about 18 months and ranged over Skokie, Wheeling, and the south end of Lake County.
Molto purchased this vacant warehouse in 2012 and completed significant building renovations shortly thereafter. The property is located in the Sky Harbor Business Park and features a 20' clear ceiling height, 6 docks, 2 drive-in-doors, and 168 car spaces.
The Village of Northbrook recently indicated its support for the Matrix move. The manufacturing operations, with over 85 full-time employees, expect to move into the new facility in the 4th quarter 2016 once an office build-out and other make-ready projects are completed.