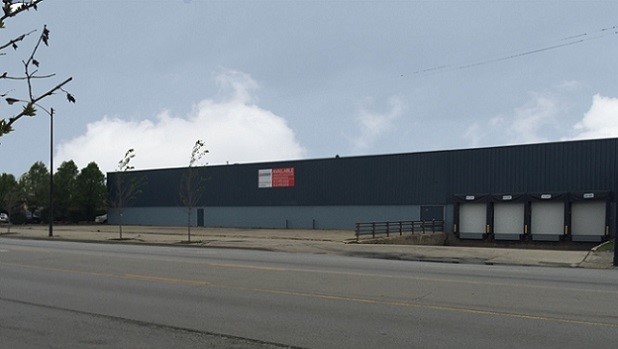 CHICAGO—Dayton Street Partners, a Chicago-based developer, has just filled up its most recent development, the latest in a series of projects that has helped transform an underutilized South Side parcel into a modern center for distribution.
Trane US, a subsidiary of Ingersoll Rand, has entered the Chicago market with a 24,950-square-foot lease at Dayton's 43,860-square-foot industrial property located at 920 W. Pershing Rd. in Chicago's Stockyards neighborhood. The development that will serve as the company's Midwest distribution center.
The lease-up is another sign that the city's distribution market is changing. Increasingly, companies are moving out of neighborhoods, such as Fulton Market, that had served the downtown's distribution needs, but lately have seen waves of office and residential development. Furthermore, many distributors feel the need to be as close as possible to their customers, making it imperative to lease facilities in Chicago.
"With demand stronger than ever in the Stockyards and especially the city, I believe the market is ripe for a well located, new modern distribution facility," Howard Wedren, Dayton Street founder and principal, tells GlobeSt.com. "Dayton Street also developed the first speculative facility of its kind in this submarket, 815 W. Pershing Rd., a 105,000 square foot, 30' clear distribution center."
Dayton Street embarked on a $1 million renovation campaign in 2015 that transformed 920 W. Pershing Rd. into a functional, modern distribution facility. It now boasts 20' clear height ceiling, seven docks and two drive-in doors.
"I am excited to welcome Trane as a tenant to the property," Wedren adds. "Given the location and functionality of the property, it's a perfect fit for their ongoing distribution needs."
In addition, Dayton Street signed Stanley Steemer to a 18,910-square-foot lease – it's the company's first location in the city. The lease brings 50 new jobs to the city while bringing the building to 100% leased.
The Stockyards area is close to both downtown and I-55, allowing quick access to the suburbs as well. Other neighborhoods similarly situated have also seen the introduction of new distribution space. As reported in GlobeSt.com, for example, Wanxiang America Real Estate Group and Clarius Partners, LLC, acquired the former APL Logistics facility at 2302 S. Paulina in Pilsen on the South Side so they could demolish it and build a 162,000 square-foot warehouse building targeted at food distributors.