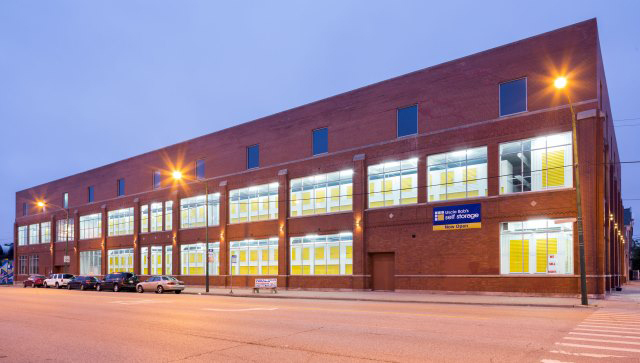 CHICAGO—The major self-storage REITs continue to see their revenues soar, along with occupancy levels and net operating income, as each brings in high-tech management systems that boost individual site performance, according to a new quarterly report from MJ Partners, a Chicago-based self-storage firm. Furthermore, new development may have picked up, but remains far below existing demand, making the sector an attractive one for investors.
The industry continues to consolidate as well, as the big players acquire both Mom-and-Pop operations and small- to mid-sized firms. As reported in GlobeSt.com, in the second quarter, Sovran Self Storage, a Buffalo-based REIT, completed the purchase of an 84-property portfolio from LifeStorage for $1.3 billion. That was the biggest move of the quarter, but Public Storage, by far the largest REIT, acquired another 12 facilities for $99 million, and since July 1 acquired or had under contract another 21 facilities for $169 million.
"We anticipate additional mid-sized and larger portfolio transactions," Marc A. Boorstein, principal, MJ Partners, tells GlobeSt.com. "We are evaluating some presently and cap rates for all portfolios continue to command premiums for primary and secondary markets, encouraging others to take advantage of an aggressive investment market."
The industry has been putting up great numbers for several years, and 2016 is no exception. Sovran, with about 650 facilities nationwide, saw its second quarter revenue increase 5.7% over last year, while Public Storage, which has 2,310 US facilities, had a 6.0% increase. Extra Space Storage, the second largest with 1,412 locations, had a 7.6% boost in revenue, and CubeSmart, which has more than 700 locations, saw an increase of 7.8%.
Furthermore, In the past few years, all of these REITs, especially Public Storage and Extra Space Storage, have significantly boosted the occupancy of their properties. This quarter, the rates stayed steady for several. Public Storage's rate was an industry-leading 95.3%, versus 95.4% one year ago. And Extra Space stood at 94.4%, the same as last year. CubeSmart pushed its rate up from 93.8% to 94.3%, and Sovran remained at 92.7%.
"Occupancy levels can conceivably go higher," says Boorstein, "but next year, since we are entering the slower leasing season. Both Public Storage and Extra Space believe their occupancy level can conceivably go higher as management systems and web presence takes market share from smaller competitors."