BY THE NUMBERS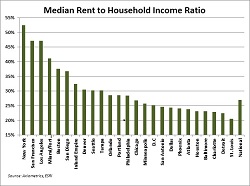 CHICAGO—Using data sourced from Axiometrics and ESRI, real estate investor Waterton compared the cost of rent to homeownership and the cost of rent to income across the country's largest 25 metro areas. The firm concluded that in most areas Americans will fare better financially if they rent rather than buy their homes. In fact, home ownership is a better value than renting only in Miami/Fort Lauderdale and Tampa, and on par with renting in Detroit. In the other 22 largest metros, renting remains a better value – particularly in many urban centers in the West Coast region. Furthermore, Philip Martin, vice president of market research for Waterton, says that this data does not calculate the value of amenities, such as fitness rooms, party rooms, pools, outdoor patios provided by class A and class B apartment properties. These amenities can make renting an even better value than shown.
NEWS & NOTABLES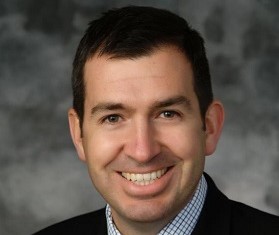 OAKBROOK TERRACE, IL—Molto Properties recently appointed Michael Powers to the position of senior principal and chief investment officer. "Since joining the company in 2014, Mike has been a key player in implementing our strategy to acquire income producing assets, land for development, redevelopment, and build-to-suits," says Todd Naccarato, the Oakbrook Terrace, IL-based firm's founder and managing principal. "In his successful 19-year industrial real estate career he has demonstrated time and time again that he has the experience and expertise to lead Molto on our successful path forward." Previously Powers was regional development officer at First Industrial and director of industrial investments at Zilber Property Group.
DEALTRACKER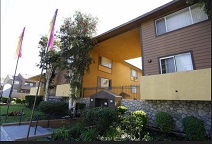 CHICAGO—Alpha Alternatives, a nationwide commercial real estate capital markets firm, has just closed a total of $264.7 million in CMBS loans. Barclays and Bank of America provided the refinancing for 38 multifamily properties in two states. In all, the loans financed 3,665 multifamily units in CA and Las Vegas. The 10-year CMBS deal had a combined interest rate of 4.27%. "The loans provided maximum flexibility for the borrower as each loan was funded individually, while taking advantage of volume pricing," says Michael Riley, a managing partner at Chicago-based Alpha Alternatives. "Due to an early rate lock we were able to hold the rates before risk retention and the recent rate expansion took place."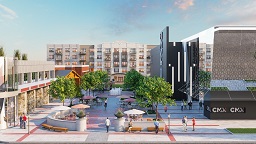 WHEELING, IL—Newmark Grubb Knight Frank has been hired by the Lynmark Group to market and pre-lease 100,000 square feet of retail and restaurant space within its Wheeling Town Center, an upcoming $110 million, mixed-use development that will include retail, restaurants, entertainment and residences in Wheeling, IL. NGKF's senior managing directors James Schutter and Terry Alexa, along with director Luke Sementa, will lead the brokerage team, and Lynmark will break ground in spring 2017. The NGKF brokerage team recently completed a new 40,000-square-foot lease to a new high-end CMX movie theater at the Town Center. NGKF executive managing director Gregory Kirsch represented the tenant, CMX. The firm represents CMX nationally and cultivated the transaction with NGKF's New York team.
BENSENVILLE, IL—Cordoba Properties, a private investor, was looking to diversify its holdings, and like many, saw Chicago's industrial submarket around O'Hare Airport as a good bet. The firm just bought 516-554 N. York Rd., a 100,000-square-foot industrial complex in Bensenville, IL, close to the proposed O'Hare West entrance, as well as the I-294 tollway and I-90. NAI Hiffman senior vice president John Whitehead represented Cordoba in the transaction. 516-554 N. York Rd.
BUILDING BLOCKS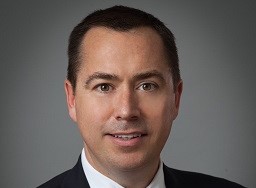 CHICAGO—The volume of industrial construction has increased by 35% nationally in the past year — and 362% since 2012 — according to a new research report from Avison Young's national industrial capital markets group. Furthermore, due to a great deal of confidence in the level of tenant demand, developers have launched many buildings on a speculative basis. In the third quarter, developers had 199 million square feet of active construction projects underway across the US, compared with 147 million square feet one year earlier. It's a remarkable turnaround since the start of the post-recession building boom in the third quarter of 2012, when just 43.3 million square feet was under construction. The report is based on an analysis by Avison Young of research from CoStar and Real Capital Analytics. "Nationally, sales of industrial buildings have jumped by 89% in the last year," says Erik Foster, an Avison Young principal, from $2.6 billion in 2015's third quarter to $4.9 billion in the same time period in 2016.