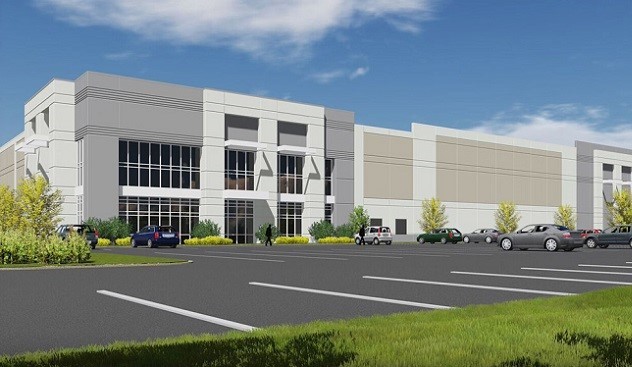 CHICAGO—E-commerce has become the engine that drives much of the industrial real estate sector, and has greatly increased the need for warehouse labor. Furthermore, the steady fall of the unemployment rate has boosted labor costs and caused shortages for many operators around the US.
The combination of robust leasing activity from e-commerce operations and a constrained labor supply has boosted wage rates for warehouse labor at a faster rate than any other occupation, according to a new report from Chicago-based JLL. In fact, industrial markets with concentrations of e-commerce operations have seen median wage rates for laborers and freight stock employees increase by 5.8% from 2013 to 2015; meanwhile, in the same areas wage growth for all occupations only increased 2.7%.
"Clients are now asking us to do in-depth labor studies for them," George Cutro, JLL's director of industrial research, tells GlobeSt.com. "They definitely want to know where the available supply of labor is." A few years ago, "it was not as big a concern."
About five years ago, he adds, warehouse work was paying $8 to $10 an hour, but now operators typically pay $10 to $16. "That's a huge increase; more than 50% in some cases in just five years."
This situation will probably last for some time. Cutro points to Amazon's experience in the Chicago region, especially in Kenosha and Racine counties over the WI state border to the north, where the distributor has established giant new facilities. "They don't have the rooftops to support the amount of labor they need." To properly staff its operations, the company has to draw workers from outlying areas, and that can't be done "unless you pay them a lot."
These trends have, along with their central locations, helped draw e-commerce operations into secondary metro areas like Indianapolis, Columbus, Cincinnati and St. Louis, which have all seen a spike in e-commerce deals over the past 24 months, says JLL. "Each now ranks in the top ten nationally. Indianapolis, in particular, has seen the e-commerce sector account for 61.2% of "big-box" activity during this time frame."
The rise of e-commerce into the preeminent place in the industrial real estate sector is relatively recent. From 2010 to 2014, e-commerce was the nation's third most active industrial sector, accounting for 16.1% of all "big-box" transactions, just behind traditional retail and consumer non-durables, according to JLL. But in the last two years, a wide gap opened up between e-commerce, which now accounts for 22.5% of these transactions, and second-place 3PLs, which accounts for 15.2%. Transactions involving consumer non-durables fell to 12.1%, and deals for traditional retail dropped to just 10.4%.
"Despite significant automation, the e-commerce industry's effect on demand for labor has been magnified by its heavy employee counts and severe seasonal spikes as compared to nonfulfillment-driven operations," JLL says. Traditional warehouse facilities only have one employee per 1,500–3,000 square feet, but e-fulfillment operations typically have one per 700–1,000 square feet. "As a result, e-commerce-focused leasing can drive local demand for labor at a rate two to three times that of traditional warehousing operations."
Laborers and freight stock employees in the Indianapolis and Dallas–Fort Worth metro areas had the fastest median wage growth between 2013 to 2015, with a jump of 6.2 and 6.3%, respectively, while other occupations 0.8% and 3.7%, respectively. And in the Inland Empire the median wage for laborers and freight stock employees increased 8.2% from 2010 to 2015 but only by 4.6% for all occupations.
JLL expects that wage growth for warehouse workers will continue to outpace many other sectors and increase costs for operators in distribution and e-commerce.
Amazon and other distributors have started to consider the advantages of robots and airborne drones, which could eventually help to curtail labor costs, according to Cutro. However, designing systems that will help automate both the sorting and delivery of packages will take time and probably not "have any impact soon."