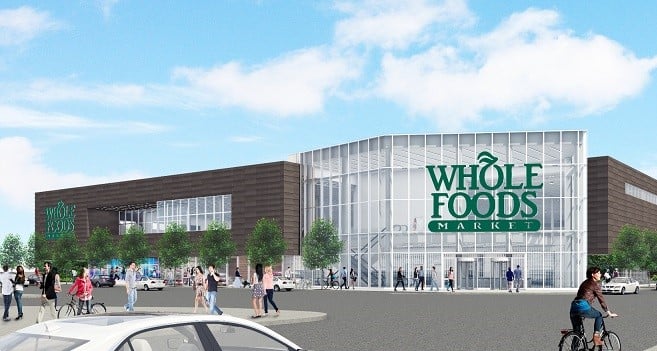 CHICAGO—Chicagoland retailers should have steady tailwinds for the rest of the year, and a continued slowdown in new construction projects will most likely tighten up the vacancy rates in many submarkets, according to a new market forecast from Marcus & Millichap.
Developers will add just another 1.3 million square feet of new space to the inventory, mostly in the suburbs, one of the lowest amounts in 11 years and a big drop-off from 2016, when 3.2 million square feet were completed. Still, M & M also says tenants will absorb about 2.5 million square feet of space in 2017, which would make it the fourth year in a row where absorption outpaced new supply.
The reason for the current drop-off in construction is simple.
"New construction is a by-product of tenant expansion, and many tenants have slowed down a bit," Austin Weisenbeck, an Oak Brook, IL-based first vice president for M & M, tells GlobeSt.com.
Mattress Firm, for example, hit Chicagoland in a big way two years ago, acquiring several local competitors and opening many new outlets. It now has more than 200 stores in the region. "They were driving a lot of the new construction numbers," Weisenbeck says, but for the rest of 2017 company officials will most likely sit back and evaluate what they accomplished. "As tenants build their place in the market, at some point they need to slow down."
And Sean Sharko, also a first vice president in M & M's Oak Brook office, says during 2016 retailers were rolling out new concepts like wood-fired pizza restaurants, and that also helped boost new construction numbers. But this year "we're not seeing a lot of new concepts in the marketplace."
M & M experts forecast that the number of jobs in the Chicago region will increase by about 60,000, or nearly double last year's amount. But although that means more shoppers in the stores, the ever-present worries about competition from Internet sales ensures a restrained optimism.
"Retailers are definitely sophisticated about their numbers and will push back on attempts to raise their rent," says Sharko. M & M does forecast that the average rate will increase slightly to $17.20, a 0.6% rise and similar to what happened in 2016. Certain neighborhoods with especially high-demand, however, such as the Gold Coast, Old Town and River West, have strong prospects for outperformance.
M & M expects seller activity to intensify in the wake of rising interest rates. But "buyers are the lifeblood of our market," says Weisenbeck, and he expects this group to be more selective in their purchasing as the amount of inventory on the market rises.