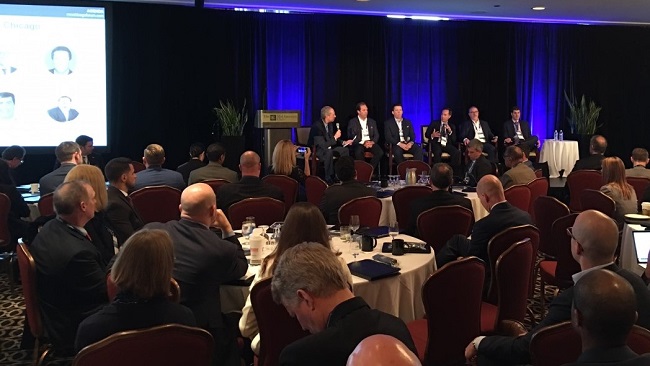 CHICAGO—The apartment market in Chicago continues to boom, but with land and construction prices on the rise, many developers and investors have become a bit more cautious. But Chicago is brimming with thousands of older condos that would be difficult to sell again, and that presents opportunities for developers that want alternative ways to create rentals. Present-day condo buyers demand more space and better finishes than many older condos provide, but these units can work very well as apartments.
However, developers need to have the right strategy, and the right kind of project, to further lessen their risk. State law, for example, requires that 75% of the owners agree to sell before the condo association can be dissolved.
"It's much easier to take an existing property and turn it into multifamily rather than building something from scratch, but if you don't get to 75%, you're not going to get financing," Sonny Ginsberg, an attorney with Ginsberg Jacobs, tells GlobeSt.com. He has represented buyers and lenders on these kinds of deals, and also spoke on a panel at Marcus & Millichap's recent Multifamily Forum in Chicago, where many attendees wanted to discuss condo deconversion.
Furthermore, if you don't hit the magic number, "you're going to be taxed under the condo structure." Worst of all, perhaps, is the increasingly powerful leverage the remaining condo owners have as the developer gets closer to the 75% threshold. And even after that threshold is reached, "you're still left with some disgruntled owners," although these remaining units can then be purchased at fair market value. "Developers love a challenge, but that's a tough one."
A good option, especially popular in the first few years after the market crash, were new condo developments that had failed to sell many units. That kind of deal is "easier because you're not trying to buy out a boatload of condo owners."
As reported in GlobeSt.com, for example, Origin Capital Partners and Randolph Street Realty Capital formed a joint venture in 2015 that acquired the Iroquois Club, a multifamily apartment complex in suburban Naperville where a condo conversion project stalled out years ago, and launched an extensive renovation. The entire complex had 264 total units, of which 128 units were converted to condominiums in 2006. But like many conversion efforts of that era, the recession derailed it and only 26 condo units were sold.
Ginsberg says the best way to transform a condo building into a new batch of apartments is an agreement with a condo board to buy all of their units at once. It saves the developer the headache of bargaining with individual owners, and they in turn don't have to deal with all the uncertainty.
"But it's got to be the right building," he adds.
An aging condo building, with older owners who have hired a broker to shop their property around, would be a great option. "The more mature the better," Ginsberg says. "We've been seeing a lot of these in the past few years." Residents like this are frequently looking to retire, and don't want to be saddled with a building that needs big infusions of cash. These properties are also likely to be on the smallish side, with less than 100 units, as getting an agreement to sell from a bigger group presents challenges.
In Chicago, condo development began in the 1970s, he adds. These units tend to be on the small side, which makes them somewhat unsuitable for modern homebuyers. But "older condos now look a lot like new apartments; at least they are the right size." Of the many thousands of homes from that era, "most are good candidates for deconversion."