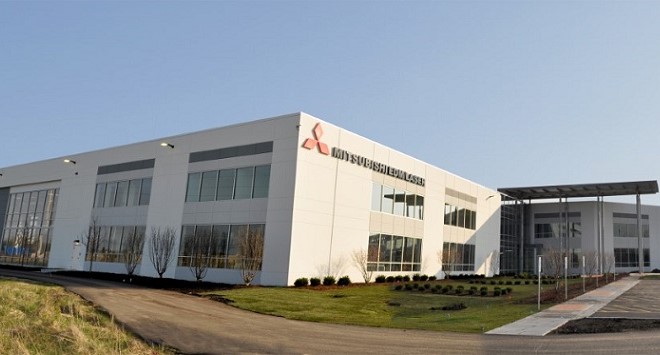 CHICAGO—Another Chicago-area firm has decided to stick with the suburbs. The Opus Group has just completed a new 175,000-square-foot corporate headquarters for MC Machinery Systems, Inc. in Elk Grove Village. The two-story building features 50,000 square feet of office space, 75,000 square feet of warehouse and storage space and a 50,000-square-foot industrial machinery showroom to showcase the company's equipment and host customer walkthroughs. Company officials say their new home will accommodates their rowing workforce and changing business needs
"We have very talented people with us and staying within a five-mile radius of our previous facility located in Wood Dale, IL assured us that we wouldn't lose our employees," Patrick Simon, senior marketing and corporate planning manager, MC Machinery, tells GlobeSt.com. "We also wanted to stay close to Chicago's I-90 due to the numerous partners in the area as well as the proximity to O'Hare International Airport."
Furthermore, "we wanted to provide them a new state-of-the-art place to come to work to everyday with updated technological resources that enable us to better serve our customers." The new location also increases brand exposure for the company through a towering canopy entrance and a logo visible from the freeway.
The suburbs seem to be popular with manufacturers looking for a place to locate their headquarters. As reported in GlobeSt.com, Caterpillar recently decided to move its headquarters from Peoria to the Corporate 500 complex in Deerfield. And Komatsu America Corp., the US subsidiary of Komatsu Ltd., recently renewed its 105,437 square foot lease at Continental Towers in Rolling Meadows.
"We were honored to have the opportunity to work with MC Machinery and collaborate with Heitman Architects from the early stages of this project to ensure they achieved the vision they had been building upon for years.," says Craig Kenmotsu, senior project manager, Opus Design Build, LLC.
MC Machinery develops, sells and supports seven different types of high-tech manufacturing equipment used primarily for metalworking and metal fabrication as a subsidiary of the global Mitsubishi Corp. The new facility offers a variety of spaces tailored to accommodate research and development, machine refurbishment and a space to showcase its industrial offerings.
Construction on this project began in April 2016 and MC Machinery was fully operational in the space by April 2017. Opus Design Build, LLC was the design-builder, Opus AE Group, LLC was the structural engineer of record and Heitman Architects was the architect of record and the design architect.