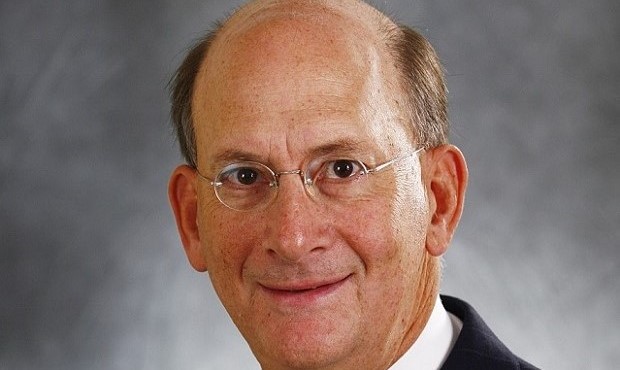 CHICAGO—DLA Piper released a new "State of the Market Survey" at its 14th Global Real Estate Summit in Chicago today, and the results show that most top commercial real estate executives remain optimistic . Sixty percent of the 222 surveyed were "bullish" on CRE's prospects. That's a big drop from 2014, when 89% expressed similar confidence, but considering we're now seven long years into a recovery, it's also a testament to the industry's underlying strength.
"If you would have asked me two or three years ago, I would not have predicted the optimism would last," John Sullivan, US chair of the firm's real estate practice, tells GlobeSt.com. Several factors stretched out this recovery. "We did start from a very low point in 2009, and we have had very slow growth since then."
"But a bull market can last only so long," he cautions. However, what will bring this one to a close is still a mystery.
Ninety-two percent of respondents believe interest rates will increase in the next 12 months, for example, but there is every sign that these moves will be accepted without derailing the US expansion. The Federal Reserve has pushed rates gradually, Sullivan points out, and its transparent process has allowed CRE executives to bake expected increases into future plans.
The recovery has also been quite resilient.The past few years has seen a good deal of political turmoil, both foreign and domestic, but this has caused far less disruption than originally feared. In fact, in some ways developments such as Brexit and a slowdown in China "has only strengthened the position of the US" due to the nation's reputation for transparency and relative stability, Sullivan says.
Just over half of the respondents worried most about a Chinese slowdown, and 30% considered tensions with North Korea the most potentially damaging. Sullivan adds that the survey closed out in late August, before tensions with North Korea rose to an even higher pitch, and the same questionnaire given today might push that concern up the list of worries.
Whether that increase in tension will significantly impact commercial real estate is also not clear. In the past, during periods of geopolitical turmoil "capital tended to move to the sidelines," Jay Epstien, co-chair of DLA Piper's global real estate practice, tells GlobeSt.com. But that does not appear to be happening now. "I think that's a big change." The shock of Brexit, for example, has not dampened enthusiasm. "London remains at the top for foreign investors."
One possible explanation is that many alternative investments have not performed well. And that means garnering 3% to 4% returns, especially from hard assets with the long-term stability of US real estate, looks good to sovereign wealth funds and many others. Epstien quotes Sam Zell, who, at a previous DLA Piper conference, said, "'who would have thought real estate would be the preferred investment?'"
"This is a time filled with unpredictability," Epstien concludes. "Real estate has been insulated, but it's not immune," from the world's turmoil. And at some point, the good times will end. "It's still a cyclical business."